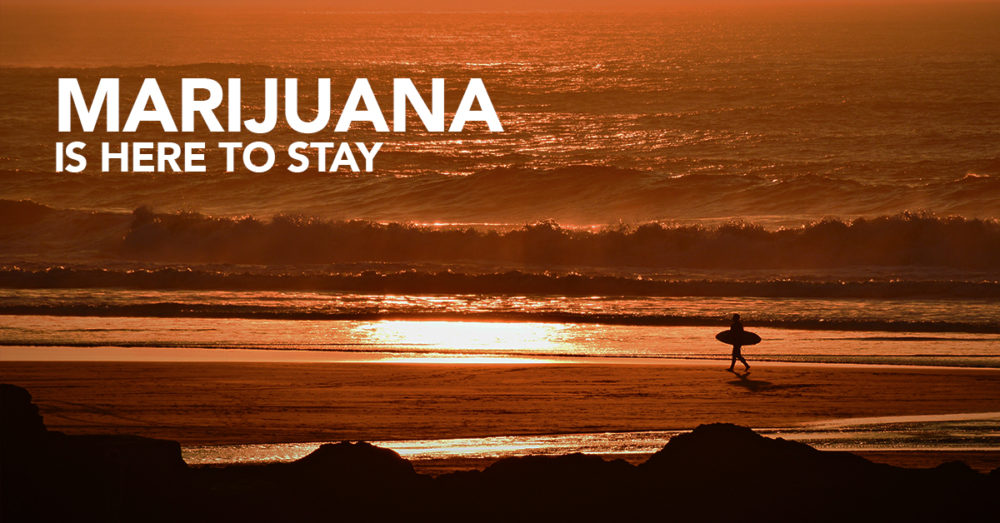 Marijuana Goes Mainstream
Marijuana is big business. And now that it's legal in many states nationwide, it's gone mainstream. From fast food fixes, to designer strains, to entertainment-inspired  — cannabis is touching multiple chains of business making it easier to smoke and more socially acceptable than ever.
Consider Munchies Handled
As any cannabis user knows, pot increases appetite. Otherwise known as the munchies, marijuana users can now rejoice as their munchie needs are finally being taken care of on a major scale. Fast food provider Jack in the Box plans to test weed-themed Merry Munchie Meals at three southern California locations starting this month. The fast food retailer has teamed up with cannabis lifestyle website Merry Jane — backed by rapper, celebrity, and all-around cannabis enthusiast, Snoop Dogg.
The meal box will be offered on the late-night menu, consisting of half-servings of curly fries and onion rings, two tacos, five mini churros, three crispy chicken strips, and a small drink — all at a price of $4.20 (plus tax). Look for these meal boxes on January 18-25 at select Long Beach locations.  
Binging on All Levels
In an effort to promote their cannabis-themed series, "Disjointed" — Netflix developed strains of marijuana inspired by ten of its shows.
Because legal pot is not federally recognized, the strains were not be offered on a national level but instead sold at a West Hollywood pop-up shop at. Those in possession of a marijuana card, were able to purchase the branded strains.
Strains included:
Omega Strain, Eve's Bush, and Rutherford B. Haze — inspired by "Disjointed"

Camp Firewood strain — inspired by "Wet Hot American Summer: Ten Years Later"

Prickly Muffin — inspired by "Bojack Horseman"

Banana Stand Kush — inspired by "Arrested Development"
As these strains were developed for past promotional purposes, those looking to purchase are unfortunately out of luck.
Celebrity Cannabis
Snoop Dogg is not alone when it comes to the business of celebrity and cannabis. You can also count other celebs like Woody Harrelson, Wiz Khalifa, and Tommy Chong to the list.
Here are the celebrity touches you can expect to find in the mainstream market.
Snoop Dogg and Wiz Khalifa: Both men have partnered with a Colorado-based marijuana company in order to create their individual lines of pot products.

Woody Harrelson: He is hoping to open a legal dispensary in Hawaii.

Tommy Chong: He is looking to start up his own brand of bud for sale in California.
Marijuana on Main Street
Rejoice! Recreational marijuana is legal in many states now and the number of joining states continue to climb. With this steady growth comes lessened stigma surrounding the drug, increased tax dollars to benefit the state, and more and more business partnerships with major brands, corporations, and celebrities. The next time you light it up, count yourself lucky as you satisfy your munchies and enjoy a brand-name strain. The industry of marijuana has come a long way and there's so much more growth still.