Weed Delivery for Brea, California: Bud Man OC
Fast & Discreet Marijuana Delivery in Brea, California
Is there weed delivery in Brea, California? Hell yeah! We delivery marijuana 10am to 10pm every day of the year – to any address in Brea. Welcome to Orange County's finest weed delivery service. Your locally owned dispensary since 2014. Bud Man OC has the weed you need – and fast, discreet delivery to your location in Brea.
If you live in Brea and want to enjoy the OC's finest cannabis, Bud Man OC dispensary has the weed you need – and fast 420 delivery to any address in Brea, CA: flower, vapes, edibles.
Fast and discreet weed delivery dispensary in Brea and Orange County. Our weed delivery drivers and cannabis experts are dedicated to delivering your marijuana flowers, edibles, and concentrates promptly and discreetly.
Premium Cannabis Products Delivered to Your Brea Address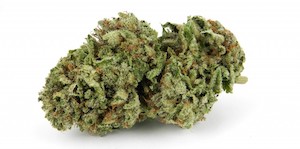 Bud Man OC offers a wide range of premium cannabis products – delivered to any address in or near Brea, California. We carry your favorite pot brands including Cannabis Cup award winners and other premium quality brands.
Marijuana Deliveries 7 Days a Week – 10am to 10pm
Cannabis deliveries go out 7 days a week (holidays included) from 10am to 10pm. We can deliver weed to your hotel, home, or work address usually in an hour or so. Weed deliveries take place between 10am and 10pm. Order cannabis online 24/7, 7 days a week.
Weed Delivery for Brea, California
We deliver premium marijuana products to home, hotels, and businesses anywhere in Brea, California.
Brea, California might be the quintessential southern California suburb, and the city proudly embraces its SoCal suburban identity with great schools, an illustrious shopping mall, along with groves of lemon and orange trees – not to mention thriving cannabis culture that is unrivaled in Orange County.
Once known as the city of "Oil, Oranges, and Opportunity," thanks to its legacy of crude oil production, Brea has largely left its history of fossil fuel industry behind. The economy is now driven by retail, agriculture, and educational facilities. Nowadays, locals refer to Brea at the city of "Oil, Oranges, and Marijuana."
We also deliver weed to Santa Ana, Aliso Viejo, Dana Point, Ladera Ranch, Laguna Beach, Laguna Hills, Newport Beach, San Clemente, San Juan Capistrano, Tustin, Laguna Woods, Lake Forest, and Mission Viejo.