Weed Delivery in Santa Ana, California
Marijuana Delivery to Your Home, Hotel, or Office in Santa Ana, Orange County
Weed Delivery to Your Address in Santa Ana, California
Weed lovers in Santa Ana, California are famous for Orange County pride as well as their affinity for marijuana culture – which is why they turn to Bud Man OC delivery dispensary whenever fast weed delivery is essential. Bud Man Orange County delivers the dankest cannabis sativa, indica, and hybrid flowers to any your home, hotel, or workplace (for safety meetings!) in Santa Ana, California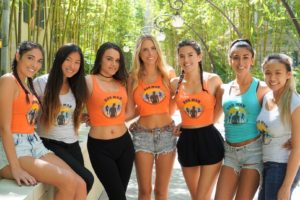 Bud Man OC mobile dispensary offers the dankest top-shelf, premium marijuana strains in Santa Ana as well as the most professional and dedicated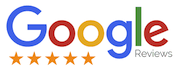 420 delivery concierge service in Orange County. All cannabis products are third-party lab test, pesticide-free, and organically grown by legendary California cannabis farmers.
Choose from super potent sativa, indica, and hybrid varieties to dial in the perfect buzz for your Santa Ana moment. Sativa varieties are great for daytime physical or social activities, while indica-dominant strains are ideal for unwinding or Netflix and chill. Hybrid strains offer a wide variety of potencies and effects to dial your specific weed experience preferences.
Give us a call at (949) 520-1021 to speak to an expert weed consultant and receive assistance when placing your marijuana order. Our budtenders are delighted to help you get the marijuana product you need. Order online 24/7.  We deliver weed every day of the year.
Marijuana Dispensary Delivery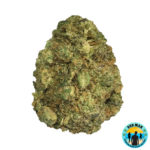 Our budtenders and weed delivery specialists are extremely knowledgeable about Bud Man OC marijuana products, including all flower strains, edibles, and vape concentrates. Please ask them if you have any questions about the dosages, effects, or flavors of any marijuana products on the Bud Man Orange County dispensary menu.
Weed Delivery to Your Location in Santa Ana, California
Santa Ana has long enjoyed a healthy relationship with cannabis and marijuana. Now Santa Ana is home to the top award-winning dispensary delivery service in Orange County and southern California: Bud Man Orange County. Shop our online menu for delivery to any location in Santa Ana – including private residences, hotels, and offices.
Santa Ana is the largest municipality in Orange County, California and one of most densely populated urban areas in the United States. The city lends its name to the Santa Ana River as well as the notorious Santa Ana Freeway, which connects Los Angeles to greater Orange County and the city of Santa Ana. Get weed and cannabis products delivered to your home, hotel, or workplace 10am to 10pm every day of the year in Santa Ana. We'll be cruising down the Santa Ana delivering weed to your doorstep: 10am to 10pm every day of the year.
We deliver marijuana, weed, and cannabis products – including marijuana flower, edibles, and vape carts to your workplace, home, or hotel address in Santa Ana, California. Get ready to feel the OC 420 chill.
Weed delivery for Santa Ana, California 10am to 10pm every day of the year. Order online 24/7.