Weed Delivery Rancho Santa Margarita: Flower, Edibles, Vapes
Marijuana Deliveries 7 Days A Week – 10am to 10pm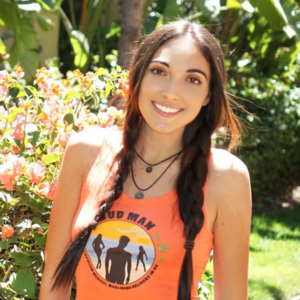 Is there marijuana delivery in Rancho Santa Margarita? Hell yeah! We're your locally owned dispensary since 2014. We deliver top-shelf marijuana weed – flower, edibles, and vape carts – to your address in Rancho Santa Margarita, California every day 10am to 10pm. Our drivers are legendary for fast and discreet delivery to your home, hotel, Airbnb, or office in RSM. Place your order anytime online, or call us between 10am and 10pm to order by phone at (949) 520-1021.
How to order weed delivery in Rancho Santa Margarita:
First-time customers, please click here to upload a photo of your ID (Sorry, this is required by California law.)
Visit our online menu and order up to one ounce of marijuana flower or eight grams of concentrates.
After completing your online order, you will receive confirmation by email. You may reply to this email if you have any questions or want to change your order.
Our team springs into action to pack your order and hand off your goodies to the driver within minutes.
Our professional delivery drivers locate your address and identify the most efficient route to you.
Our driver arrives at your location, typically within an hour or less.
Please have exact cash ready. Our drivers carry do not carry change.
Enjoy a premium cannabis session, and scan the QR on your receipt for extra goodies.
Cannabis Delivery for Rancho Santa Margarita
Marijuana deliveries 7 days a week, 365 days a year (including holidays) from 10am to 10pm.
We carry only premium marijuana brands: weed cultivated by veteran farmers as well as cannabis vaping supplies from only high-quality product manufacturers, including cannabis award winners and top-shelf herb flower.
Orange County Weed Delivery Areas
We deliver the dankest marijuana products to weed lovers anywhere near Rancho Santa Margarita.
We also deliver to Santa Ana, Aliso Viejo, Dana Point, Capistrano Beach, Foothill Ranch, Irvine, Ladera Ranch, Laguna Beach, Laguna Hills, Newport Beach, San Clemente, San Juan Capistrano, Tustin, Laguna Hills, Lake Forest, Anaheim, Mission Viejo, including all areas within Orange County.