Weed Delivery in Anaheim (Disneyland): Bud Man Orange County
Is there weed delivery near Disneyland in Anaheim? Hell yeah! We're your locally owned cannabis dispensary serving Anaheim, California since 2014. We deliver to any address in Anaheim – including hotels, homes, and businesses. All Bud Man Orange County marijuana products are third-party lab tested, organic, and pesticide free. Free delivery on orders over $50.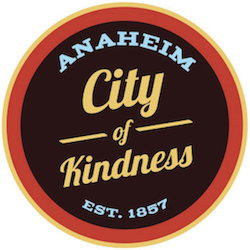 Welcome to Anaheim! Southern California's legendary destination for amusement parks and fun in the sunshine! If need a 420 safety meeting while you're visiting Disneyland, Knott's Berry Farm, or checking out an Angels baseball game, we got your weed. Or if you live in Anaheim full time, lucky you! You can enjoy Orange County's finest marijuana, cannabis, vape carts, and edibles delivered by the Anaheim's best weed delivery team. Whether you're a tourist or a local, Bud Man Orange County  has the weed you need – and fast 420 delivery to any location in or near the "City of Kindness."
Weed Delivery to Your Hotel, Home, or Workplace in Anaheim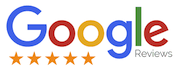 Find out why Bud Man Orange County is Anaheim's favorite locally owned delivery dispensary. Our weed delivery drivers and cannabis experts guarantee your marijuana flowers, edibles, and vape deliveries are prompt and discreet. Browse our menu, and order weed anytime online. Your legal cannabis delivery will be there before you know it. Bud Man OC is a mobile marijuana dispensary serving Orange County, California.
Premium Marijuana Products Delivered to You
Bud Man OC offers Anaheim weed lovers a wide range of premium quality cannabis products – delivered to any home or hotel address in or near Anaheim, California – including your hotel or AirBnB! We stock your favorite, award-winning marijuana brands including Cannabis Cup award winners and other top-shelf cannabis labels. All marijuana products from Bud Man OC are third-party lab tested to ensure they are pesticide free, organic, and 100% pure marijuana flower.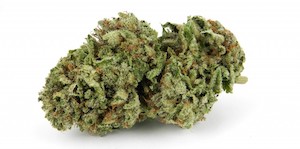 Weed Deliveries to Your Address in Anaheim – 10am to 10pm Every Day
Cannabis deliveries go out 7 days a week (holidays included) from 10am to 10pm. We can deliver weed to your hotel, home, or work address usually within an hour. Marijuana deliveries are made between 10am and 10pm. Call us between those hours, or order online around the clock, 7 days a week.
Fast & Discreet Weed Delivery in Anaheim
We did it people! We now have 100% legal marijuana delivery in lovely Anaheim, California.
As the largest city in Orange County, California, Anaheim is home to a thriving marijuana culture and is represented by an impressive SoCal-sized following of cannabis enthusiasts. Bud Man OC loves you Anaheim weed lovers!
Orange County Marijuana Delivery Areas
We deliver premium legal marijuana products to 21+ adults anywhere in Anaheim, California.
We also deliver weed to Santa Ana, Aliso Viejo, Dana Point, Ladera Ranch, Laguna Beach, Laguna Hills, Newport Beach, San Clemente, San Juan Capistrano, Tustin, Laguna Woods, Lake Forest, and Mission Viejo.