Weed Delivery for Westminster, California
Marijuana Delivery 7 Days a Week – 10am to 10pm
Is there legal weed delivery in Westminster, California? Hell yeah! Shop online 24/7. Marijuana orders are delivered between 10am and 10pm every day of the year. We deliver marijuana products to your home, hotel, or workplace in Westminster, Midway City, and Garden Grove.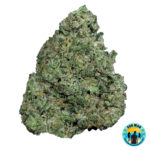 If you find yourself in Westminster, and you need a weed/marijuana delivery dispensary: Give us a call at Bud Man OC. We have the premium weed you need, and we can get it to you fast.
Since 2016, recreational marijuana has been legally available in California and Orange County. You 420 lovers in the city of Westminster can now enjoy top-shelf cannabis products delivered to your home, hotel, or workplace 365 days a year: thanks to Bud Man OC,  Westminster's masterful and discreet weed dispensary delivery service.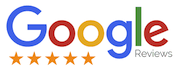 Not sure which cannabis product is right for you? Give us a call and speak to one of our professional budtenders. They are highly trained and extremely knowledgable about all kinds of marijuana products, including marijuana cannabis flower, edibles, topicals, concentrates, and more. Dial in the precise THC/CBD effects you need by choosing from our large selection of sativa, indica, and hybrid strains.
Westminster Weed Delivery Service
Cannabis Delivery Areas in Orange County
We deliver premium quality marijuana products to our 420 aficionados to locations in and around Westminster, California.
Get weed delivered to the following cities, including Irvine, Santa Ana, Stanton, Lakewood, Cerritos, Anaheim, Garden Grove, Fountain Valley, Newport Beach, Long Beach, Seal Beach, Cypress, as well as all areas adjacent to Westminster, CA.
Westminster, CA: From Temperance Colony To 420 Lifestyle
Founded as a Presbyterian temperance colony in the year 1870, Westminster, California has experienced remarkable development over its 150-year history. This city has now fully transformed to the SoCal lifestyle, including open and legal enjoyment of marijuana products and 420 culture. Unofficially known as the "Overseas Capital of Vietnam," Westminster is situated in northern Orange County and is home to over thousand of weed-loving residents, many of whom report Vietnamese ancestry. In addition to being a thriving, diverse southern California community, the city maintains strong cultural ties to Vietnam, where marijuana and hashish have been enjoyed for centuries.