Yorba Linda Marijuana Delivery: Weed Delivered to Your Door Fast
You're lucky to be in Yorba Linda. The southern California municipality is consistently voted one of the most livable cities in America – not to mention Orange County. Even better because Bud Man OC delivers weed to your doorstep in Yorba Linda every day of the year.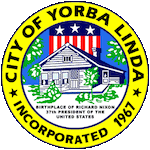 View our assortment of premium marijuana products. We have the most comprehensive cannabis inventory anywhere in southern California. Our drivers can get you your ganja wherever you happen to be in Yorba Linda or elsewhere in Orange County.
Yorba Linda is former President Richard Nixon's hometown. You might want to get high before you visit the Richard Nixon Presidential Library. Just saying. Be sure to place an order with Bud Man OC in advance, so you can get into the right headspace for learning about Nixon's political life, including his time in the White House and the ensuing Watergate Scandal.
Please exact cash amount ready to complete your weed delivery purchase.
Daily Weed Deliveries from 10am to 10pm
Rain or shine, we are out here delivering the weed you need to any location in Yorba Linda and our Orange County Bud Man OC locations in Anaheim, Santa Ana, Huntington Beach, and Irvine.