La Habra Marijuana Delivery
Weed Delivery for La Habra, CA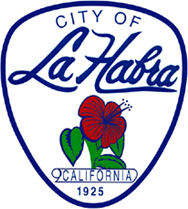 Bud Man OC Weed Delivery can help you with all of your legal marijuana needs in La Habra, California. Our 420 delivery drivers pass through the hills every day and can easily stop by your location in or near La Habra. Bud Man OC delivers everywhere in Orange County.
Welcome to legal marijuana delivery in the home of the Hass Avocado Mother Tree in La Habra Heights, California – planted by Rudolph Hass. The community of La Habra was founded in 1896 and incorporated in 1925. This Orange County city and region remain the largest avocado producer in Southern California! We love avocados, and La Habra residents love Bud Man OC Weed Delivery!
We comply with all California cannabis laws. And why not? California Proposition 64 made pot legal for all consenting adults. Please have valid identification ready. Our weed delivery experts do not carry change. Please have the exact cash amount ready to receive your weed delivery. 
La Habra's Mobile Marijuana Dispensary
We carry your favorite marijuana brands like Altai, Care By Design, and Korova Edibles – and bring all of our marijuana products to your home, work, or hotel address.
Weed Deliveries from 10am to 10pm Daily
We deliver weed 7 days a week, 365 days a year (holidays included) from 10am to 10pm throughout Orange County from our Bud Man delivery hubs in Anaheim, Huntington Beach, Laguna Beach, and Irvine.