Costa Mesa Weed Delivery: Flower, Vapes, Edibles
Fast & Discreet Marijuana Delivery for Costa Mesa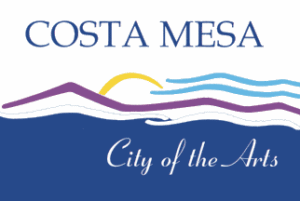 Is there weed delivery in Costa Mesa, California? Hell yeah! We deliver marijuana 10am to 10pm every day of the year – to homes, hotels, and businesses in Costa Mesa. We are your locally owned cannabis dispensary, serving local residents since 2014. Fast, discreet delivery to your location in Costa Mesa: "City of the Arts."
We offer wide a range of cannabis products, including flower, edibles, and vapes for your 420 enjoyment. All products are third-party lab tested, organic, pesticide free, and vegan.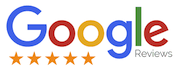 Our delivery team is legendary in Costa Mesa and throughout Orange County, California for fast delivery and utmost discretion. Our weed delivery drivers dedicated to delivering your marijuana flower edibles, and concentrates promptly and discreetly – to your home, hotel, Airbnb, or office in Costa Mesa.
How to order weed delivery in Costa Mesa:
First-time customers,

please click here to upload a photo of your ID

(Sorry, this is required by California law.)

Visit our online menu

and order up to one ounce of marijuana flower or eight grams of concentrates.

After completing your online order, you will receive confirmation by email. You may reply to this email if you have any questions or want to change your order.

Our team springs into action to pack your order and hand off your goodies to the driver within minutes.

Our professional delivery drivers locate your address and identify the most efficient route to you.

Our driver arrives at your location, typically within an hour or less.

Please have exact cash ready. Our drivers carry do not carry change.

Enjoy a premium cannabis session, and scan the QR on your receipt for extra goodies!
Weed Delivery in Costa Mesa, California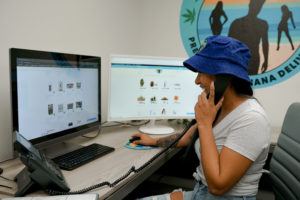 Choose from a large variety of indica, sativa, or indica flower strains to dial in the precise effects you need. We also have a huge selection of edibles, concentrate cannabis products, and 420 vape cartridges. Our award-winning delivery team can deliver to any address in Costa Mesa, including residences, businesses, and hotels. We specialize in top-shelf marijuana flower. All of our cannabis products – including weed, vapes, and edibles – are third-party lab-tested and pesticide-free.
The SoCal city of Costa Mesa, California is home to over 100,000 weed-loving residents. South Coast Plaza is the commercial and business hub of the city and a great place to wander and take in the sights after a good ganja-smoking session.
Adjacent is South Coast Metro, which is a residential area, cultural center, and 420 fun zone. If you're looking for something different to enjoy while you're stoned out of your gourd, check out the local events: Costa Mesa hosts the annual Orange County Fair, which attracts over one million visitors and marijuana aficionados every year. Bud Man loves Costa Mesa, and Costa Mesa loves weed delivery! We delivery weed to your hotel, home, or workplace – and to the OC Fair & Event Center!