Laguna Hills Marijuana Delivery: Weed, Edibles, Vapes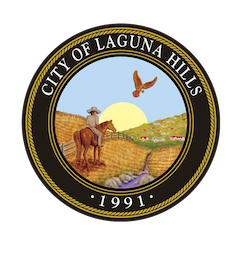 Is there weed delivery in Laguna Hills? Hell yeah there is! Get premium marijuana flower, edibles, and 420 vaping supplies delivered to your home, office, or hotel in Laguna Hills, California 7 days a week, 365 days a year. Find out why our weed delivery team is legendary across Orange County and southern California. Bud Man OC Weed Delivery drivers are discreet, knowledgable, and friendly. Weed lovers in Laguna Hills and Laguna Woods love the convenience and quality of Bud Man OC Weed Delivery service and cannabis products.
Legal Marijuana Delivery for Laguna Hills
At Bud Man Orange County Weed Delivery, we only carry top-shelf and premium marijuana products. That means you can always count on us to have the best marijuana flower, dabs, wax, shatter, and vape options – including sativa, indica, and hybrid varieties. We take pride in our elite 420 concierge delivery service and strive to ensure that marijuana aficionados in Laguna Hills are getting the dankest weed in Orange County.
Order Weed Delivery 7 Days a Week
Order weed online 24/7. We take phone orders 10am to 10pm every day of the year. Marijuana deliveries also start at 10am and run until 10pm. Our marijuana delivery service is professional and discreet. We can meet you at any address in Laguna Hills, CA.
Orange County Weed Delivery
We deliver legal marijuana flower and products to our fellow weed lovers in Laguna Hills, CA.
We also deliver weed to Santa Ana, Aliso Viejo, Dana Point, Capistrano Beach, Huntington Beach, Ladera Ranch, Laguna Beach, Foothill Ranch, Laguna Niguel, Newport Beach, Newport Coast, Tustin, Laguna Woods, Lake Forest, Anaheim, Mission Viejo, and all locations in Orange County, California.
The history of Laguna Hills, California dates back to the Rancho period that followed Mexican independence from Spain. In 1821, Don Juan Avila was granted 13,000 acres, which encompassed the area of modern day Laguna Hills – much of which has been used for cannabis cultivation for generation. The area remain mostly agricultural – with marijuana and other crops – and grazing land until the 1960s when the Moulton Ranch was parceled out and eventually occupied by modern day weed lovers. Residents of the city voted to incorporate as the City of Laguna Hills in 1991, where they can get premium weed delivery every day of the year 10am to 10pm.