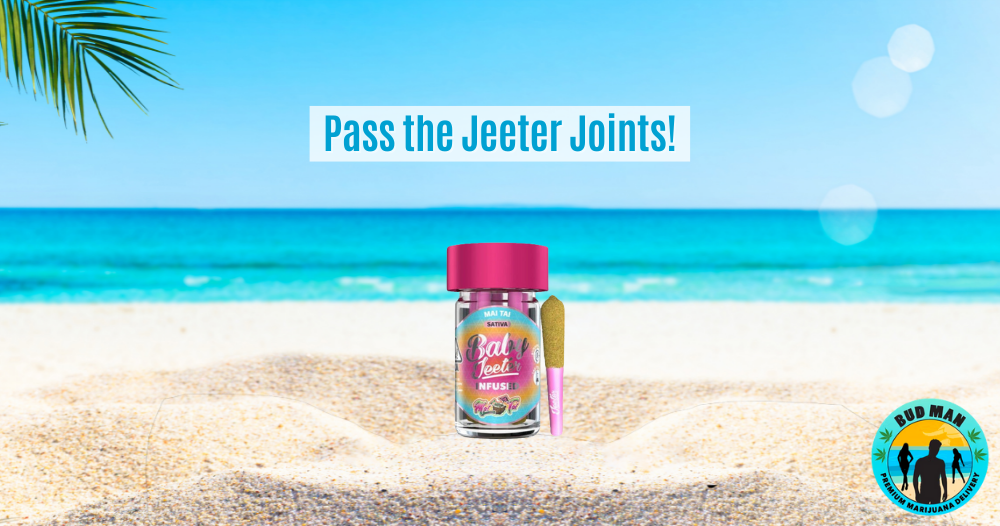 If you've never heard of a Jeeter joint before, you might be wondering what in the juice it is. Unless, of course, you're from Florida and have heard the term used to describe a joint, as in "Pass that jeeter!"  
Jeeter Joints also refers to the California-based marijuana pre-roll and vape brand Jeeter. Although its playful name is borrowed from street lingo, the Jeeter brand joint is unlike anything you'll find on the street. 
But what's the difference between a Jeeter-brand joint and a regular joint? The answer is kief combined with potent cannabis oil infusion. 
Turn Over a New Leaf with Kief
Jeeter brand is famous for the potency and quality of its pre-rolls, and kief is one of their most beloved ingredient options. Kief crystals are gathered from the head of the cannabis flower trichome and comtain significantly higher THC level than straight weed buds. Jeeter Joints pack a real punch with THC content as high as 70%!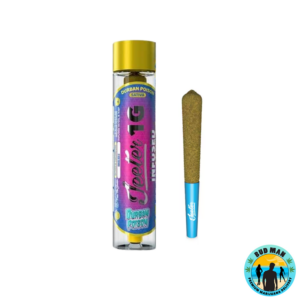 Kief delivers a more potent high, and to increase the potency even more, Jeeter's Infused Joints and Liquid Diamonds vape carts feature pure cannabis oil derived from melted THCA diamonds. Each pre-roll and liquid cartridge contains THC content of 35% or higher. 
In addition to kief and oil infusion, Jeeter also offers a resin products called Jeeter Juice that features a temperature-control straw. Jeeter live resin is described by weed lovers as the purest and most flavorful cannabinoid and terpene concentrate available. 
The Infused pre-rolls and Liquid Diamond vape cartridges come in 1.0 gram portions. If you're a traditional joint toker, you can opt for Baby Jeeter Infused half-gram pre-rolls. 
Jeeter Joints for a Jolly Good Time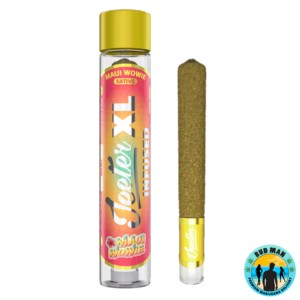 Jeeter products come in a variety of flavors and strains that actually smell like the fragrance described, including banana, watermelon cookies, peanut butter cup, strawberry shortcake, and oatmeal cookies. While some oil and resin flavors sound scrumptious, they also have Cat Piss(!), an aptly named pre-rolled variety known for its strong high and pungent aroma. 
Jeeter removes excess flower byproduct and gets straight to the source of the marijuana plant's active ingredients – and brings it to you with a sexy pre-roll that contains no additives or fillers. As a result, Jeeter has created some of the highest-quality, award-winning pre-rolls and vapes, and the brand is quickly becoming a household name in Orange County and throughout California.
Are you ready to jump on the Jeeter train and see where 70% THC takes you? Bud Man Orange County delivers straight to your home, hotel, or workplace: 365 days a year 10am to 10pm anywhere in Orange County, California. Browse our Jeeter products for delivery here.