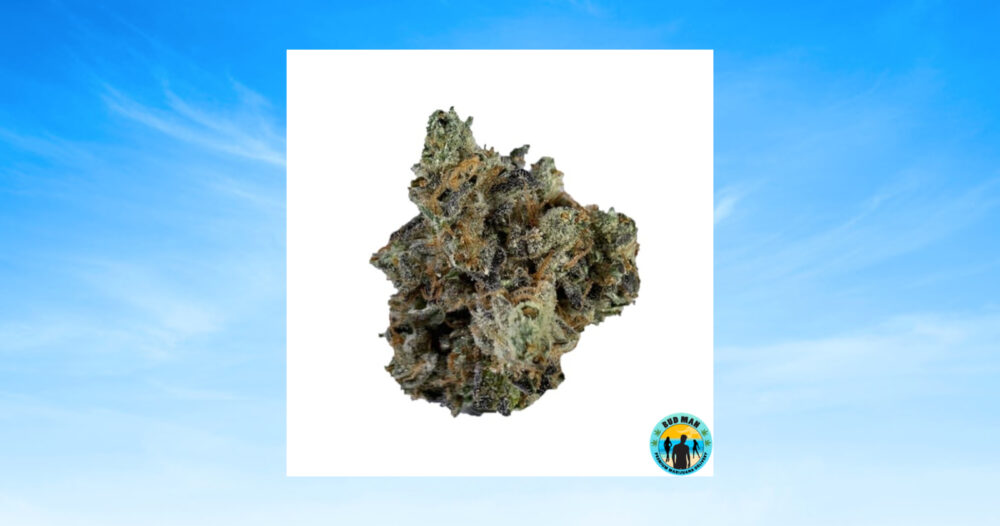 Weed Strain Review: She Devil is Heavenly
What is the She Devil weed strain like?
Type: Indica hybrid
THC: 36.1%
Appearance: Multi-colored; shades of green, purple, and gold
Aroma: Earthy and moist
Flavor: Sweet and grassy
Mouthfeel: Moist and dewy
Head effect: Happiness-inducing
Body effect: Ultimate relaxation and warmth
Summary: A potent, top-shelf hybrid indica, and a real treat that's worth the investment.This strain boasts a high THC content that'll bring you to a whole new state of mind and body. If you're ready to leave the work day behind and melt into a deep sense of satisfaction, this bud's for you. 
The Deal with She Devil
The She Devil indica strain is a cross between purple and master kush and is one of Bud Man's most renowned top-shelf strains. And rightfully so; its potency means a little goes a long way, and the intensity of its effect with a 36.1% THC content is what so many are looking for in today's fast-paced world. The strain has mild and uplifting head effects and strong mellowing body effects. 
The Experience
When you observe the She Devil bud closely, you may notice various shades of green, purple, and gold. Its multicolored aesthetic is paired with an earthy, damp aroma that's sweet and grassy in flavor. It's moist and potent on the inhale and you can catch a slight essence of sweet grassiness on the exhale. But for all its potency, it's equally enjoyable to savor. You can actually taste the quality of this bud. 
The experience of She Devil is what has everyone singing its heavenly praises. This strain is the ultimate in relaxation, a total escape from the ho-hum of 9 to 5, and creates a slow-rolling effect of melting all your worries away. You may notice a warm relaxation throughout your body, much like taking a bubble bath, and the mellow, happy head feel will have you covered in warm fuzzies. Imagine being covered in a litter of kittens (or puppies, if you prefer). It's a lot like that. 
When to Light Up She Devil
She Devil is a great choice for any time you want to take the edge off, improve your mood, and achieve maximum relaxation. This strain is perfect for offsetting the stress of your work day or for achieving optimal enjoyment during your recharge time at the beach, in front of the TV, or in a hammock on your patio. And it doesn't take much She Devil to achieve desired results: just a little dab'll do ya. Due to its potency, She Devil may also cause drowsiness and a side effect of high-quality sleep. 
She Devil is one of the most en vogue strains at Bud Man OC, and you don't even have to leave the comfort of your home to get it. We can deliver She Devil or any of our other top-shelf marijuana strains straight to your door in Orange County, 365 days a year.