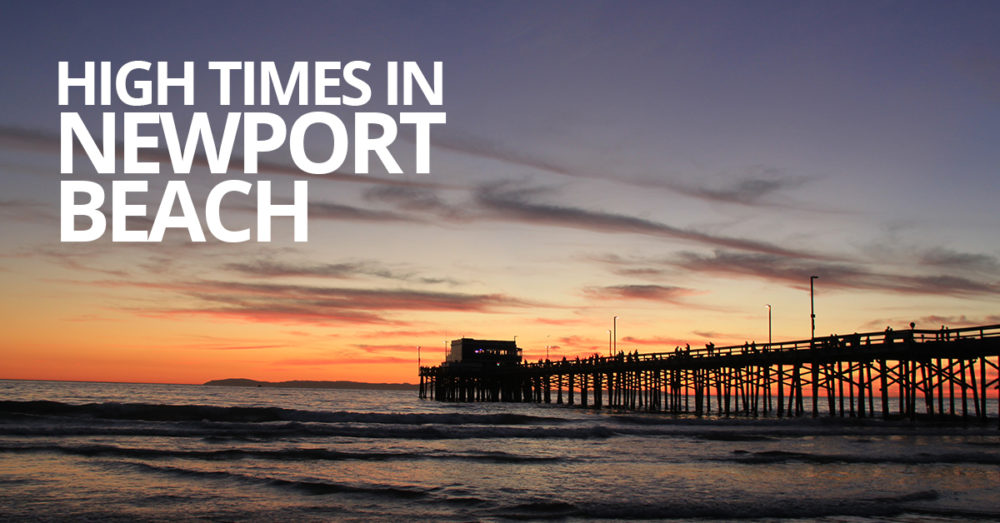 High Activities for Maximum Fun in Newport Beach
Getting high can mean so much more than just hanging out on the couch – especially if you're lucky enough to be at Newport Beach! There's a plethora of FUN activities to partake in at this southern California dream locale. And when you find yourself in an euphoric state of mind, there's no better place to be than at these below hotspots.  
I mean, their middle name is fun, read into it what you will. The Balboa Fun Zone is one of Southern California's last oldest and greatest coastal amusement parks. It's a fun place for groups to gather and play, families to frolic, and/or dates to find romance. There's something fun for everyone here like a ferris wheel, arcades, shops, and more. And more importantly, it's a fantastic place to ride out a trippy high. The bright lights, swirly décor, and thrilling rides will bring your experience to a whole other level.
If you're looking for a more meditative and/or nature-filled high time, then turn to Crystal Cove State Park. Here you can hike, camp, and tour. There are several beach options available where you can body surf and layout. And if one day's worth of outdoor fun isn't enough, look into their different campsites. Lastly, if you're into architecture and history, then make time to check out the historic distict. Here you'll discover an enclave of coastal cottages originally built in the 1930's and '40's.
An often-underappreciated high pastime is visiting centers of art and culture whilst high. When you're under the influence of pot, your mind, body, and soul is open to whatever life throws your way. Your sensors are reacting to every little nuance and your brain is processing like crazy. Take this opportunity to visit the OCMA for modern and contemporary art that promises to tantalize your eyeballs as much as your mind.
For an afternoon of couch-escapism, turn your sights to Newport Pier. The Newport Pier is a pier located on McFadden Place in Newport Beach. It's a popular place for dining, fishing, and walking hand-in-hand. Bring BAE over to the pier for a romantic day and night of strolling, shopping, and dining. It sure beats a night-in on the couch with delivered pizza.
Newport Beach: A High Entertainment Hotspot
There's definitely not a shortage of fun to be found at Newport Beach – especially when you're high. Here you can hang out with friends and ride roller coasters; enjoy the landscapes of the beach, ocean, and park; and/or expand your mind with art and culture. All of the aforementioned activities can only enhance your high, how you choose to spend the day is up to you.