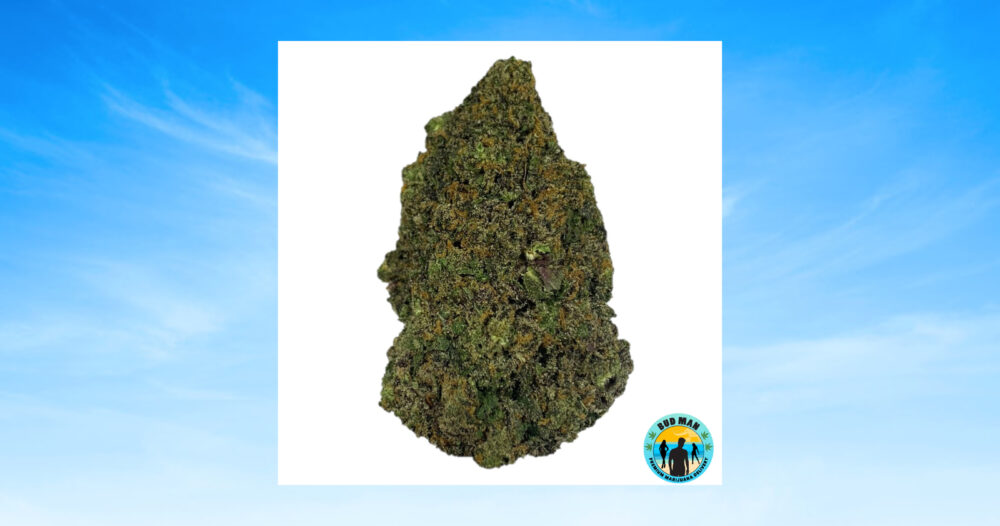 Weed Strain Review: Black Mamba
Black Mamba's Got Bite
Type:Indica-dominant 
Indica: 70%
Sativa: 30%
THC: 15%-25%
Appearance: Curly with dark leaves
Aroma: Skunky with a hint of grape
Flavor: Smooth and sweet
Mouthfeel: Dry-leaning 
Head effect: Euphoric
Body effect: Powerful and euphoric 
Summary: Black Mamba is one of the best strains for achieving relaxation and euphoric body sensations. The powerful body effects are balanced by a pleasant head experience that helps helps you unwind when you're ready to chill.  
The Backstory of Black Mamba
This strain is named after its effects: there will be no question whether you're high after you take a hit of Black Mamba. While it's definitely potent, the sensation is pleasant without being overpowering. Black Mamba is a cross between the rare euphoria-inducing Blue Bubblejuice strain and the body-heavy Domina Indica strain.  
The 420 Experience
Another reason for the strain's name is its dark, curly leaves, which resemble a coiled-up, venomous snake. Light green leaves are also scattered throughout, giving Black Mamba a unique contrasting visual appearance. 
Black Mamba's aroma is skunky on the front, piney in the middle, and has a grape essence on the back. Fruitiness stands out in the flavor, proving smooth and surprisingly sweet on both the inhale and exhale. The mouthfeel is dry-leaning yet balanced and is quite a tasty toke, even for rookie palettes. 
Once you smoke Black Mamba, you may never go back. Its intense body effects have a noticable bite that will leave you melting into the couch. But don't worry; it's not so strong you feel like you're stuck in quicksand. It will feel more like a perfect chillout. Great for listening to music or watching a movie or sports. 
The head experience of Black Mamba nicely balances out the body effects with an uplifting euphoria – prevents you from feeling too groggy, drowsy, or stoned. In fact, the Black Mamba strain can help you focus and may produce giggles, body tingles, and munchies. (Rumor has it this heady and body strain also enhances sexual pleasure.)
When to Smoke Black Mamba
First, let's start with the don'ts. We don't recommend smoking Black Mamba before a business meeting, a marathon, or a lunch with your mother-in-law. Think of it as an "off duty" strain rather than a "get through the day" strain. 
On the other hand, Black Mamba is an excellent nightcap or coziness enhancer for a relaxing evening in with your cuddle buddy. 
Marijuana Delivered to Your Door in Orange County
Ready to see what Black Mamba marijuana strain is all about? Bud Man OC can deliver it (or any other strain that peaks your interest) straight to your door in Orange County, 365 days a year. Check out what we've got in our.