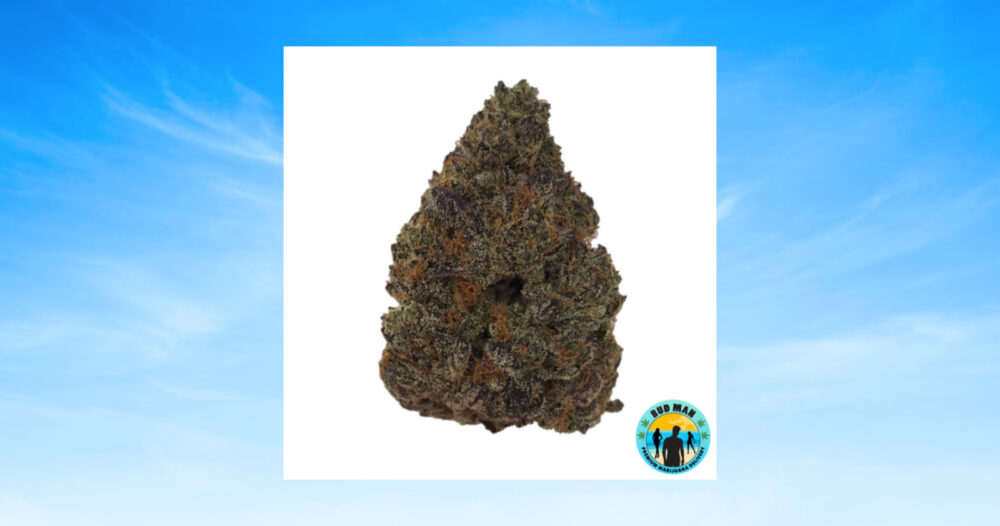 Scooby-Dooby-Doo This Strain!
Scooby Snacks Flower Strain Profile
Heritage: 50/50 Indica/Sativa Hybrid
THC content: 33.5%
Appearance: Bright green with orange pistils 
Aroma: Coffee, earthy, herbal
Flavor: Sweet berry, lemon, pine
Mouthfeel: Dry and lemony
Head effect: Happy, euphoric
Body effects: Melty, relaxing 
This popular strain is a balanced yet powerful hybrid indica/sativa blend with euphoric head and body effects. Great after a work day to unwind, focus on a game or project, and end the evening with a solid night's sleep. 
The Scoop on Scooby Snacks
Scooby Snacks is a potent 50/50 indica/sativa hybrid blend and is one of Bud Man's favorite premium strains. A cross between Face OFF OG and the legendary Girl Scout Cookies, you'll notice that Scooby Snacks has a distinct aroma and delicious flavor. This strain delivers the kind of high that transports you to a whole new place, just like hopping on Shaggy and Scooby's Mystery Machine for a trippy adventure. 
The Scooby Snacks Experience
Considering the potency of Scooby Snacks, it only takes a toke or two to feel the full effects. The high happens quickly, allowing you to transport to highville without delay. Creeper this is not.
Although Scooby Snacks is a hybrid strain, the indica effects of this strain are physically potent and may be accompanied by tingly, numbing sensations. A great strain for easing tension and stress, Scooby Snacks creates a sense of bliss complete with a warm and gooey melted cheese feeling all over. 
The head effects have been described as relaxed and happy yet attentive. Although your body may feel melty, this is a strain you can smoke and still be able to focus your mental energy in a productive way. Think Scooby and Shaggy solving mysteries…they may be silly and sloppy, but they're still effective detectives. 
Scooby Snacks might make you snacky (and thirsty), so before you light up, have something ready to drink and a bag of chips, dog biscuits, or whatever you like to snack on. 
When to Treat Yourself to Scooby Snacks
Scooby Snacks is a versatile strain and a great fit for most partoking situations. It's an excellent strain for relaxing on the beach or solving mysteries in your town. Scooby Snacks is great thinking hard and meddling with perpetrators. With its potency, we don't recommend operating The Mystery Machine, or any machinery for that matter, while enjoying the euphoric effects of Scooby Snacks. 
The best way to try out Scooby Snacks is to solve the mystery for yourself! Order now at our online store – and we can deliver it straight to you, anywhere in Orange County, 365 days a year.