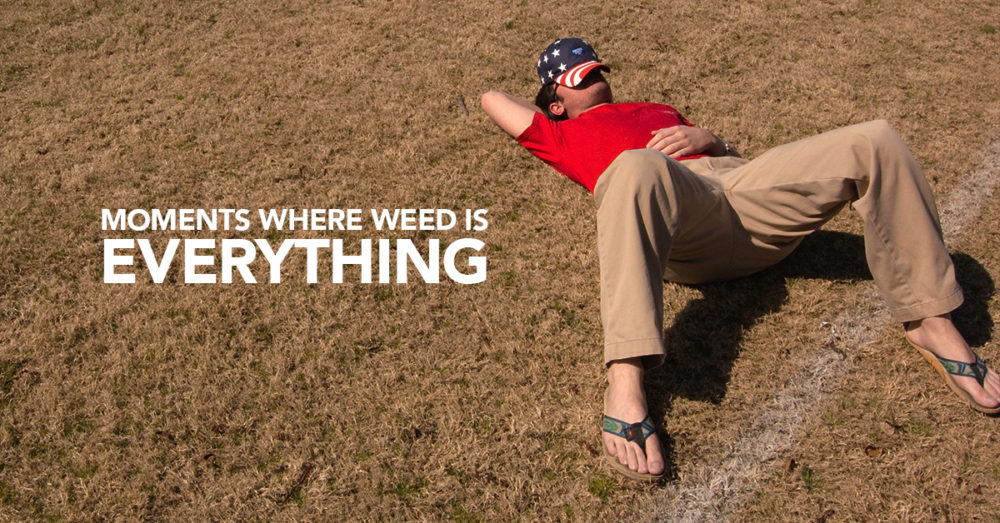 Top 5 Moments Where Weed Delivery is Everything
Delivery service is awesome. In today's modern tech age, you can order practically anything you want from the comforts of your couch. From Chinese food, to groceries, to marijuana — it's all available to you with just a few clicks and/or one phone call.
Here are our favorite moments where weed delivery is life.
Sick in Bed
With this season's nasty flu virus going rampant, it's no surprise that many are "calling in sick" when it comes to weed delivery. Marijuana has magical healing properties like pain relief and inflammation reduction, both which can be extremely helpful to relieve cold and flu symptoms like sinus pain and achy joints. We recommend ordering non-smoking-required cannabis products like edibles and/or topicals (as smoking might further aggravate throat and chest pains from coughing.)
Lazy Sundays
There are those days where you just don't want to leave the house and that's ok — no judgment here! Marijuana delivery is just a call away so keep your pajamas on and start binging on Netflix to your heart's content. For days like these, go big with hash and kief as the ultimate way to treat yourself.
Feeling Down and Out
Cannabis is a fantastic mood enhancer, which comes in handy for times where anxiety, doubt, and depression come creeping in. For these less-than-stellar moments, know that you can feel better with weed on-demand. Try some of our top-shelf pre-rolls. With these premier products, all you have to do is open the package and light up. You'll start feeling happier and more relaxed in a matter of minutes.  
Go Hard and Go Home
After an intense workout session, your body begs for some tender love and care. Whether it's a long soak in the tub or a healing massage with a CBD lotion rubdown, give your achy muscles what it needs while relaxing at home.
Where the Party's at
Drunk or stoned, you know better than to drive while impaired. And if you're in the middle of a good time with good friends, why leave the party, right? With marijuana delivery you don't have to! Stay at party central while your weed is being delivered. You get to continue having a great time and keep the streets safe — making weed delivery a win-win. Try ordering from our large variety of vaping options. These products are easy to share with groups while keeping marijuana smells to a minimum — perfect for partying on the downlow.
Cannabis When You Want It, Where You Want It
Imagine it now, waiting at home while comfortably dressed in your favorite pajamas for weed. You don't have to dress to impress, you don't have to start your car, you don't even have to leave the house! All you have to do is pick up your phone and make an order. Just like that, medical marijuana magically gets delivered straight to your doorstep. From there, you can just relax and enjoy.