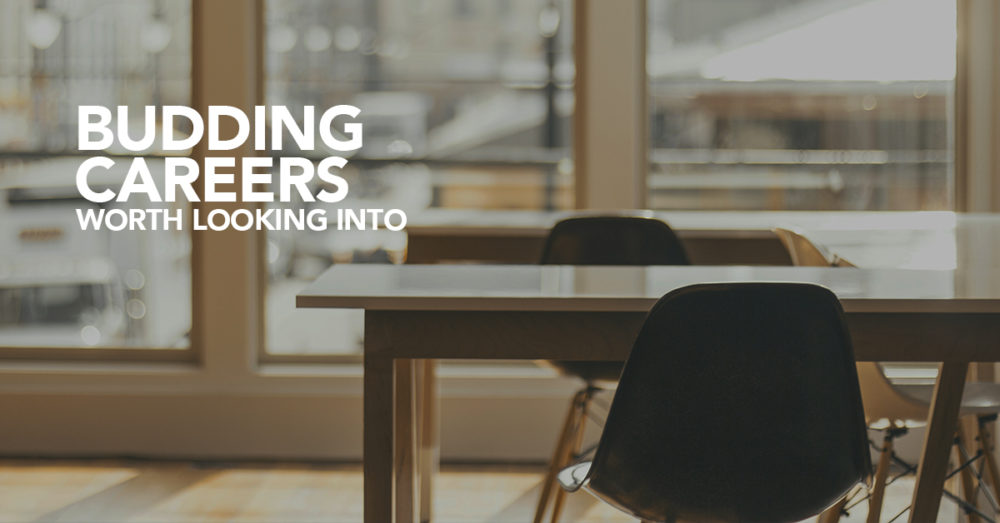 Top 5 Marijuana Jobs You Should Consider Applying To
Do you love weed? If so, then maybe a job in the cannabis industry is right for you. Now that recreational marijuana is legal in California, there's a green rush of jobs popping up all over the state.
With the increased demand, there's been an increased supply of roles in manufacturing, agriculture, dispensary sales, and more. Learn more below and see if any of these jobs strike your interest.
Budtender
A "budtender" role is highly coveted as it pays well and allows for plenty of people interaction. This is the person that's working directly with the customers to help answer questions. They are the person with which the customer will spend the most time with at the dispensary and they are expected to be product experts, professional salespeople, and all around friendly person to help ease any potential nervousness. Essentially, budtenders must wear multiple hats to close the sale.
Desk Jockey
Like any budding business, marijuana companies are consumer-facing and require appropriate experts on staff, in the office. Roles to develop websites, manage inventory, write blog posts, etc., are in demand at growing cannabis companies. So if you're already skilled in a role like graphic design, and have an interest in incorporating marijuana into your daily life, then start looking for cannabis jobs on sites like 20Careers.com, Cannajobs.com, and even on Indeed!
Harvester
If you like being outdoors and/or working with your hands, then maybe a role in harvesting is for you. Harvesters execute on a number of tasks like growing, trimming, and packaging the plant. As this is a labor-intensive job, the pay is low and the role is entry-level, but if you're invested in breaking into the business, this role could be a great start that opens doors to other industry-related roles.  
Delivery Person
In today's modern world, you can get practically anything and everything delivered straight to your door! And without exception, marijuana too is deliverable (you're probably already aware of this since you're on our site). Like Bud Man OC, many dispensaries offer delivery services. This is an extremely helpful service as many users suffer physically and cannot make it outside to pick up their prescriptions. So if you're looking for a role that allows you to roam the city while helping out users in need, then delivering marijuana might be a great fit for you.
Manufacturing
Like your favorite snack food or cosmetic product, marijuana products require manufacturing. This includes product development, ingredient sourcing, actual production, packaging, shipping, and so much more. If supply chain is an interest of yours and you have a transferable skill set, then try your hand at manufacturing. For example, if you're an excellent baker, try looking for roles in the edibles business. You can bake, cook, or taste test. Or you can work the assembly line — whatever floats your boat.
Marijuana is a Budding Business
With cannabis' legalization comes business opportunities aplenty. There's so much to be done behind and in front of the scenes. From planting to picking, cooking to shipping, marketing to accounting, and selling to delivering — the roles are as multifaceted and as necessary as in any industry.