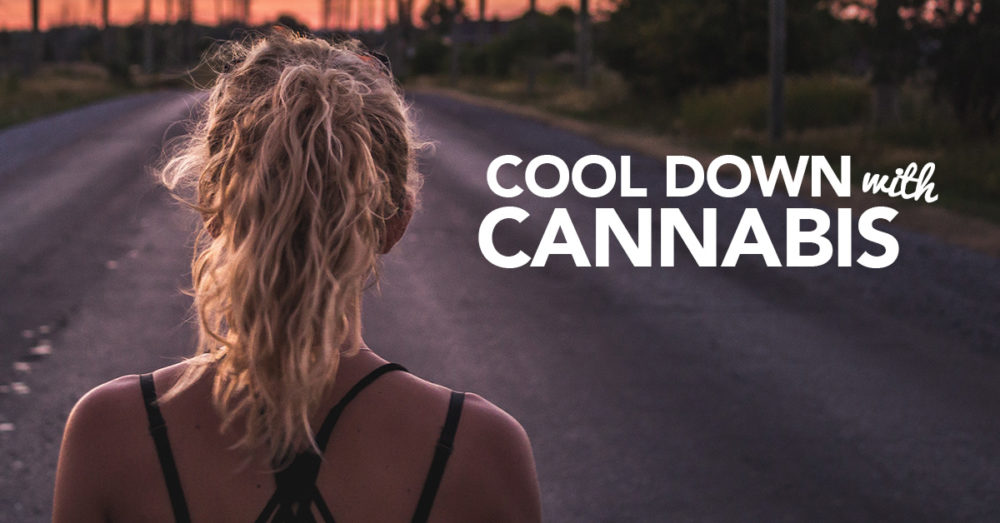 Top 10 Ways to Beat the Summer Heat With Cannabis
We're in the thick of summer and things are hot, hot, hot! So when the temps hit the 90s or even the 100s, the thought of using fire to light up a joint may seem less than comfortable. But have no fear, there are still a ton of ways to enjoy the sticky icky even when you're feeling sticky and icky from the summer heat.
Try these top cannabis products this season to help you feel high, dry and totally cooled-down.
Rayne Drops
Rayne Drops by Curiously Cannabis is the perfect way to enjoy getting high without getting hot. Each piece is 5mg so you can control how high you get while slowly enjoying the tasty treat of candy fruit. Made without pesticides, harmful solvents, or gluten — they're also vegan!
Fruit Belts
Summer time is the perfect time to indulge in a little nostalgia. And these cannabis-infused Fruit Belts by Hubby's Edibles are your ticket to ride. Choose from five different flavors for a sweet and cool way to get high and relive your elementary school lunch days.
Burn-Out Topical Mist
Ingredients like aloe vera, lavender, chamomile, and other beneficial plant compounds make Burn-Out Elite Topical Mist by Mary's Nutritionals the summer superhero your skin needs this season. Spritz over sunburned, irritated, or dehydrated skin for fast and relief.
Marijuana Lollipops
If you're looking for a chilled-out California summer then you're probably a fan of relaxing on the beach, rollerblading along the boardwalk, and/or cruising on the sidewalks. These summer-loving activities are only made better with a sweet and tangy treat like Lollipops by Canna Candy.
CBD Cannabis Quencher Drinks
The best way to immediately beat the heat? Take in a big old gulp of a quenching drink! CBD Cannabis Quencher Drinks by Venice Cookie Co. is a gluten-free, vegan, dairy-free — it's the perfect way to quench your summertime thirst.
CBD Muscle Freeze
Achy muscles will especially love Elite CBD Muscle Freeze by Mary's Nutritionals this summer. Apply on top of affected area for fast cooling relief.
CBD Hemp Deodorant
If you're a fan of cannabis and of keeping your pits smelling fresh (who isn't?!) then give CBD Hemp Deodorant by Sacred Biology a roll. Made of all natural hemp with a blend of mineral clays and essential oils, this is exactly what the summer calls for.  
CBD Infused Aloe & Rose Water Hydration Spray  
Jardin Essentials CBD Infused Aloe & Rose Water Hydration Spray is made of calming rose water and soothing aloe vera, this hydration spray is the answer for inflamed, dehydrated, and sunburned skin.  
Cellulite Treatment
Suns out, buns out! That's right, it's bikini season and looking your best is easy thanks to High Gorgeous Nice Buns Cellulite Treatment by Yummi Karma. Simply massage a dollop of this cinnamon-roll scented, THC-infused cellulite treatment to firm and moisturize skin.
Cannabis Lip Balms  
Hot temperatures can lead to dehydration and in turn, chapped lips. Heal your dry pout with cannabis lip balms. With castor oil, jojoba oil, beeswax, vitamin E, and cannabis oil, these lip balms are formulated to moisturize and repair dry, summer-irritated lips.