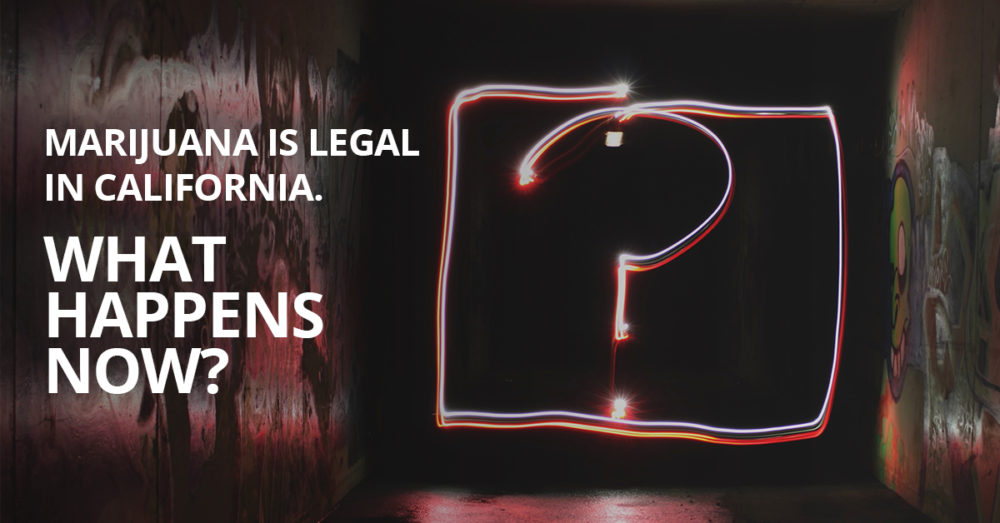 The Ultimate Guide to Legalized Marijuana for Newbs
Alright California, pot has been legalized for a while now and you're probably curious to visit a dispensary if you haven't already. While this historic moment can be exciting and long-awaited for many, it can also be daunting and overwhelming for some.
If you've never dabbled in the world of cannabis, then now is the perfect time. There are so many different types of products to try and they're all completely legal. So if you're interested, we suggest heading into your local dispensary for a bit of browsing — but not before reading up on our below recommendations.
Topical Balms, Oils & Ointments
This is best way to take your first step into the great big world of cannabis if you're new to the drug. Topicals are meant to be applied externally via lotion, cream, oil, balm, and more. Because the product sits on top of skin, users do not experience a mental and/or physical high. They do however experience relief from joint pain, muscle aches, and inflammation.
Low-Dose Edibles
Low-dose edibles like Chocolate Espresso Beans are a safe and fun way to get high for first-timers. They're tasty, healthier than smoking, and create a buildable high. The low-dosage allows users to try a bite at a time to get a feel for the psychoactive effects, slowly. With edibles, the high usually kicks in within one to two hours — dose accordingly.  
Dry Bud Pre-Rolls
If smoking is the way to go for you, then turn your sights to pre-rolls. These marijuana-rolled joints are fully prepared, packaged, and ready to smoke — all you need to do is light them up. Choose from mini joints, jumbo joints, and everything else in between.
Cooking Ingredients
For the slightly adventurous first-timers, we recommend trying cooking ingredients like cannabis oil. Use to saute, fry, bake, or dip. It's an easy product to incorporate into your daily life that still allows you to try cannabis for the first time. Consumption advice: Consume no more than one teaspoon of the above product at a time. Wait a minimum of 75 minutes before consuming another portion.
Pill Form
Think of marijuana softgels as a new vitamin to add to your daily life. Consuming cannabis in pill form is easy and convenient. You can control the dosage, take on the road, and ingest discreetly in public. Start with one soft gel and increase dosage as needed. Effects may be delayed by up to two hours so exercise caution when dosing.
Have No Fear, Newbs
Don't be intimidated by the brand new world of legalized cannabis. There's so much to discover for newbs and veterans alike. From low-dose edibles, cooking ingredients, topical balms, and more — there's a whole wide world of recreational cannabis products to try. Gone are the days of sketchy weed bought on the streets and smoked by basement dwellers. Cannabis has gone mainstream and can be enjoyed by all — those over the age of 21, of course.