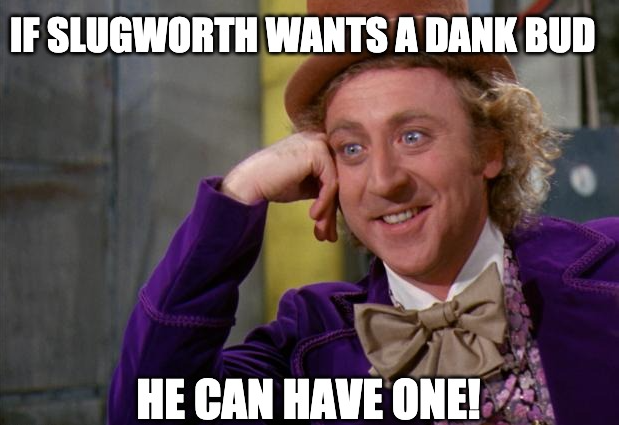 Strain Review: Cherry Wonka
What is Cherry Wonka?
Cherry Wonka is a Premium Top Shelf bud and a rare breed of sativa. It's blended through a crossing of the classic Gobstopper and Juliet #3 strains. 
This award-winning flower took home 3rd Place for Best Concentrate at the 2014 Denver Cannabis Cup. This deliciously tempting bud boasts 35.5% THC content.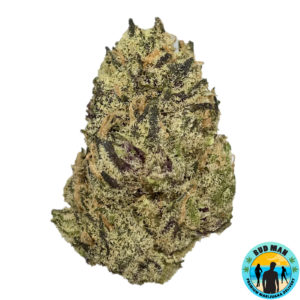 All the 420 feels
Get a whiff of earth and cherries as you separate the nug into your ideal smokable portion. Each luscious inhale delivers mouthwatering flavors of juicy cherries and warm earth. The Cherry Wonka high is fast-acting and buildable. Enjoy a cerebral tickle shortly after your first hit! 
What Cherry Wonka is good for
We get it: times are tough right now. Netflix and weed may be the highlight of your day, week, month, and year. Break up the monotony of your day and experience a little euphoria. 
If you need some motivation to get through your day, take a hit of Cherry Wonka and clean your apartment with vigor. Impress coworkers with your new-found creative inspiration, and knock out those reports with a deep sense of focus. 
However, if you suffer from anxiety, you may not love this specific strain. The energy-boosting effects are perfect for an extra lift during physical activities such as hiking your favorite trail – but not so much for important meetings. 
Recommended pairings for Cherry Wonka
Locate your stretchy pants ASAP. Sativa and holiday feasts are a match made by the gods! Whether you're cooking for yourself or for your quarantine pod, get baked on Cherry Wonka before the pie is done – and savor every bite this holiday season. 
Where to buy the Cherry Wonka cannabis strain
In Orange County, California you can legally purchase Cherry Wonka at Bud Man OC and get your stash delivered 10am to 10pm every day of the year – including Thanksgiving, Christmas, and New Year's Day! 
We only carry top-shelf marijuana flower. This means all strains at Bud Man OC are grown indoors using only organically growing materials. Every variety we sell is cultivated by master cannabis growers from across California, so you can enjoy their elegant harvest and California bounty anytime. Our concierge weed delivery team ensures you get only the finest weed delivered straight to your door with a smile!