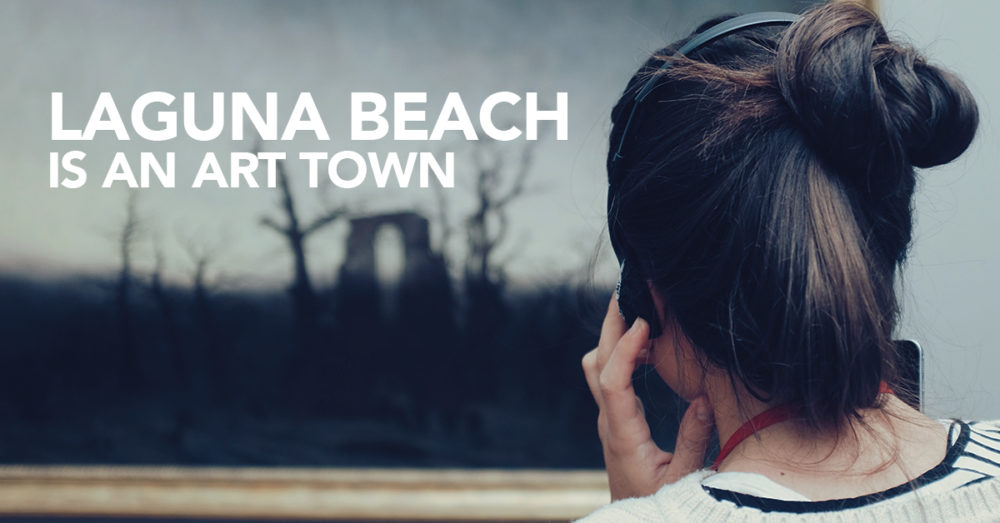 Laguna Beach is for Art Lovers
When you think of Laguna Beach, thoughts of sand, surf, and tans may come to mind. But did you know that Laguna Beach is a hotspot for art, too? That's right art lovers, take a trip to this southern California hub and you can expect local art, fine art, art festivals, and so much more. It's the perfect way to expand your mind when you're enjoying cannabis. Art alone can take you on an adventure so imagine the places you'll go while you're high as a kite.
Festivals
There are so many art festivals one can enjoy in Laguna Beach — particularly in the summers. Choose the Sawdust Art & Craft Festival, a nonprofit organization dedicated to education and promotion of art created in Laguna Beach, to celebrate and support local artists.
Visit the Laguna Art-A-Fair and discover 125 local and national fine artists who have been juried into the show. Here you can experience art, live music, and even outdoor cuisine.
If you're looking for a unique festival, turn your sights towards the Pageant of the Masters. Here, audiences can be wowed with 90 minutes of tableaux vivants. These living pictures utilize real people, posing in re-creations of classical and contemporary works of art. Held in an outdoor amphitheater with a professional orchestra and original score, visitors are treated to live narration and intricate sets as they take in this artistic and creative presentation.
Galleries
Locals describe Laguna Beach as an art colony and with over 100 art galleries and artist studios, visitors will surely agree. The city has a distinct style thanks to its unique landscape and laid-back vibes and the art produced here match the effects. Tourists and locals alike can come to enjoy, browse, and purchase art pieces at the many galleries and studios–all as individual representations of Laguna Beach themselves.
Find a Laguna Beach art gallery here.
Classes
If hands-on-art is more your speed, then head on over to a Laguna Beach art class. Sawdust Studio Art Classes are taught by professional artists with year-round classes being offered every Friday and Saturday. Here, students can try their hands at glassblowing, ceramics, jewelry making, and more.
Or visit LOCA for fun and affordable workshops for all ages. Also taught by professional artists, students practice watercolor, photography classes, and more throughout the year.
Art Walk
Occurring on the first Thursday of every month from 6-9pm, Laguna Beach's First Thursdays Art Walk treats visitors to an evening of culture and festivities. Free for guests, art galleries and local artists participate in this lively event full of demonstrations, exhibition openings, live music, food offerings, and more.
For the Love Art and Marijuana
If you're an art and cannabis enthusiast, then look no further than Laguna Beach. The summer art scene is brimming with special events. Visit a festival, go gallery hopping, create your own art, or take a creative walk. You won't run out of fun and inspiring things to do and it's the perfect way to take your high to the next level where mindblowing imagination is waiting.