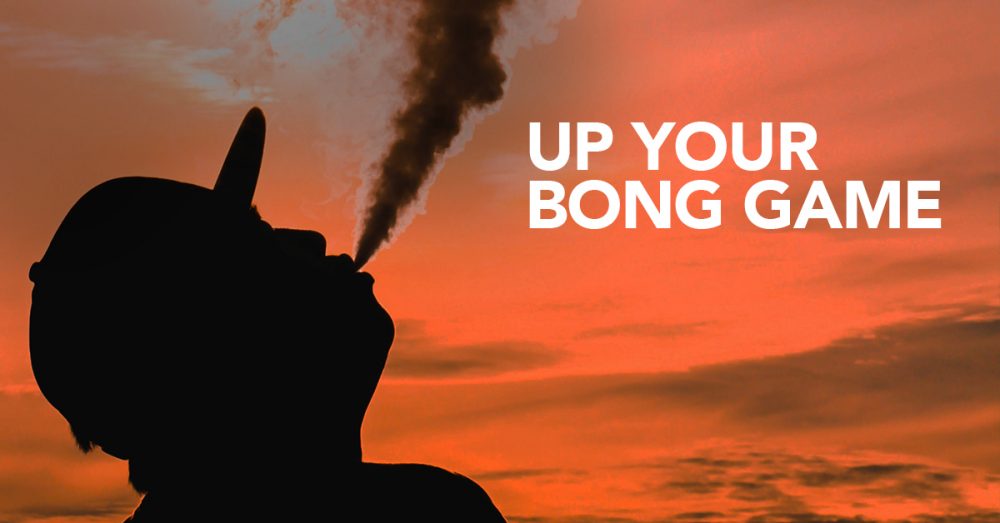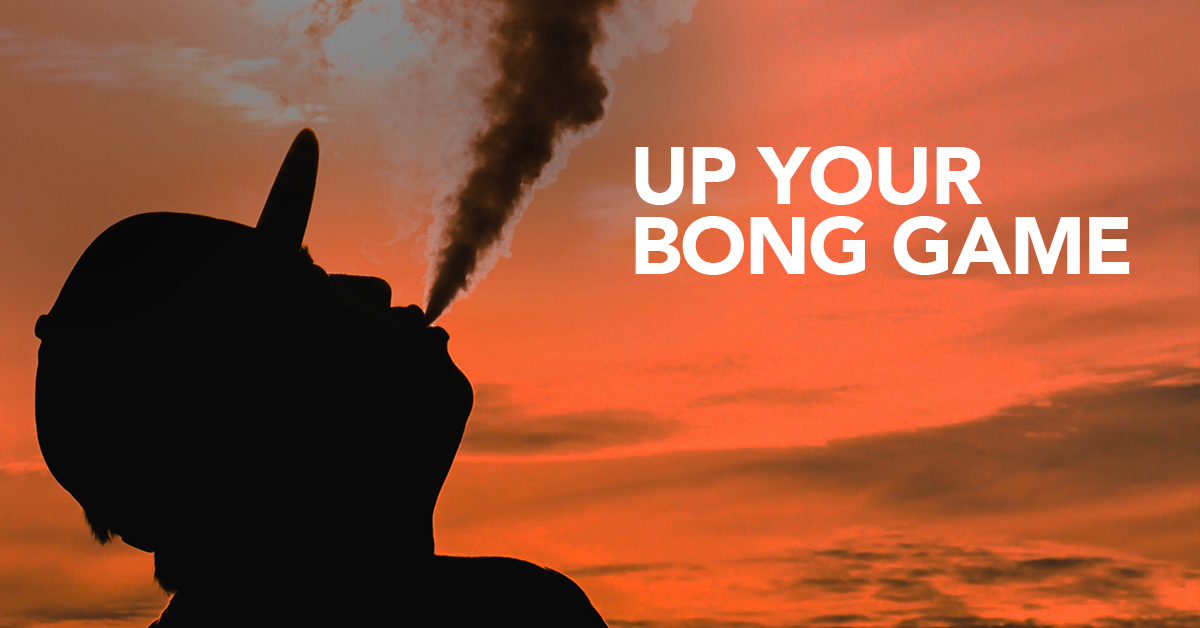 Best Homemade Bongs to Help You Get Your High On
If you've ever been caught in a bind with dry bud but no pipe, then you can understand the need for a homemade bong. But whether the pipe if born of need, creativity, or frugality, they get the job done and some of these below examples will even blow your mind with their creativity.
Here's a list of our favorite homemade bongs. Let them inspire you for your next homemade invention.
Bottle it Up
This is an obvious choice. When you're in a bind, it's easy to turn your sights to an empty bottle lying around the house in order to fashion a bong. Our favorite is of course the classic honey bear–it's adorable, easy to make, and totally works like a charm. Or if you're feeling fancy, try your hand at this Grand Marnier version!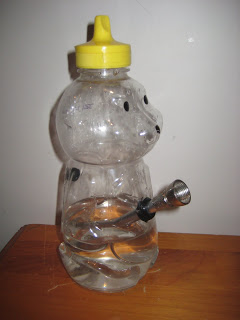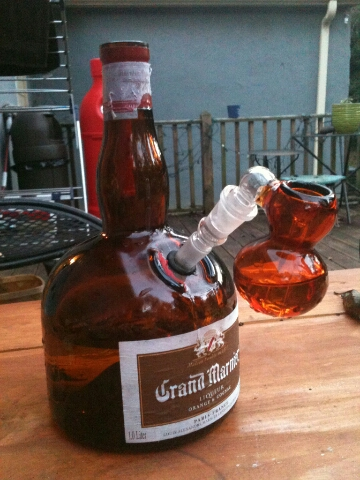 Edible Cannabis Arrangements
While you can technically eat these bongs after use, you might not want to because they might taste pretty nasty after being used for smoking–you've been warned.
When you think about edible bongs, an apple bong might come to mind. This tried and true method is a favorite due to its household availability and relative ease of assembly. It's the perfect option for newbs as much as it is for desperate smokers. And for the candy lovers, a Starburst concoction might just be a lifesaver if you're in a pinch.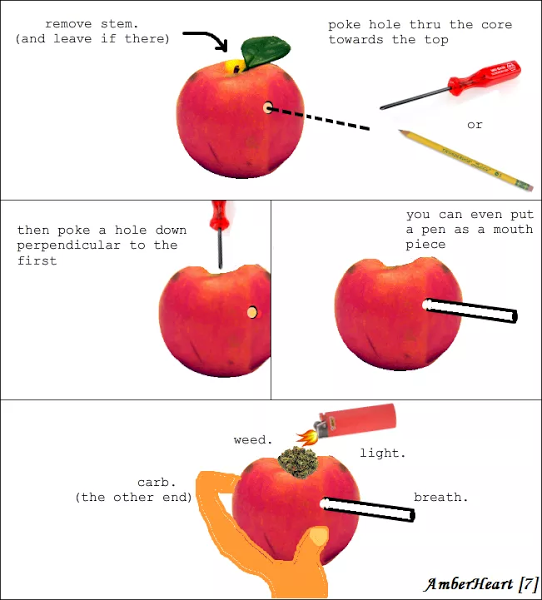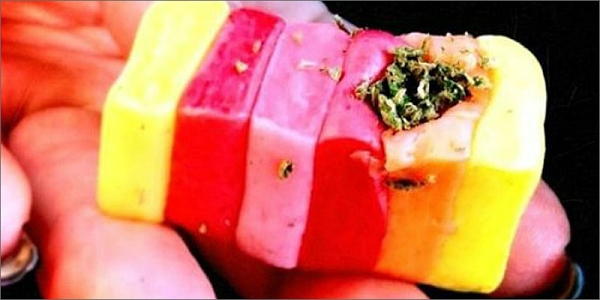 A Seasonal Touch
'Tis the season for pumpkin spice and pumpkin bongs. As most of the population, we love ourselves some autumn so if and when the opportunity approaches to include a dash of fall into our lives, we're all for it. With that said, behold our seasonal favorite below.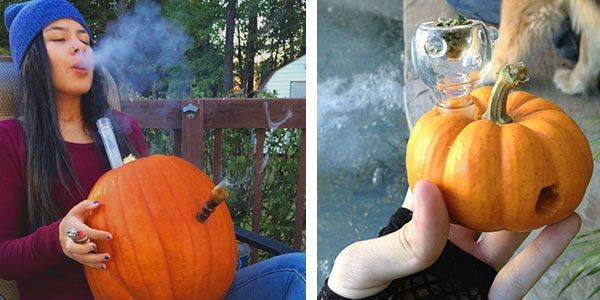 Creative Creations
Now for the truly off-the-wall pipes! These inventions are crazy to say the least. They showcase the creators creativity, mad genius, and low-key engineering skills. Feast your eyes on these wacky creations and see if you can top any of them next time you're feeling frisky. Tampons and tic tacs are just the start!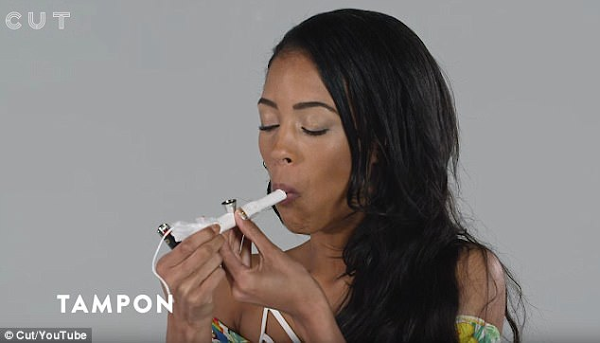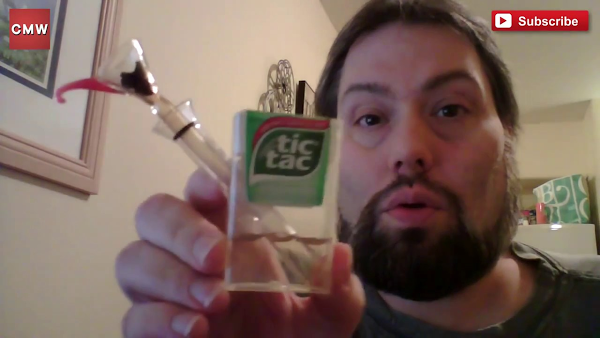 (Image Source: YouTube)
The Sky's the Limit
When it comes to making a homemade bong, it's pretty clear that the options are plentiful and seemingly endless. With just a little bit of digging around your house, you too can find a common household item to get creative with. From produce, to empty bottles, to feminine hygiene products, there really are so many options that you can smoke marijuana out of. All you really need is to be creative, understand the basics, and possibly in a desperate situation–we find being down the wire to be an extreme motivator, how about you?