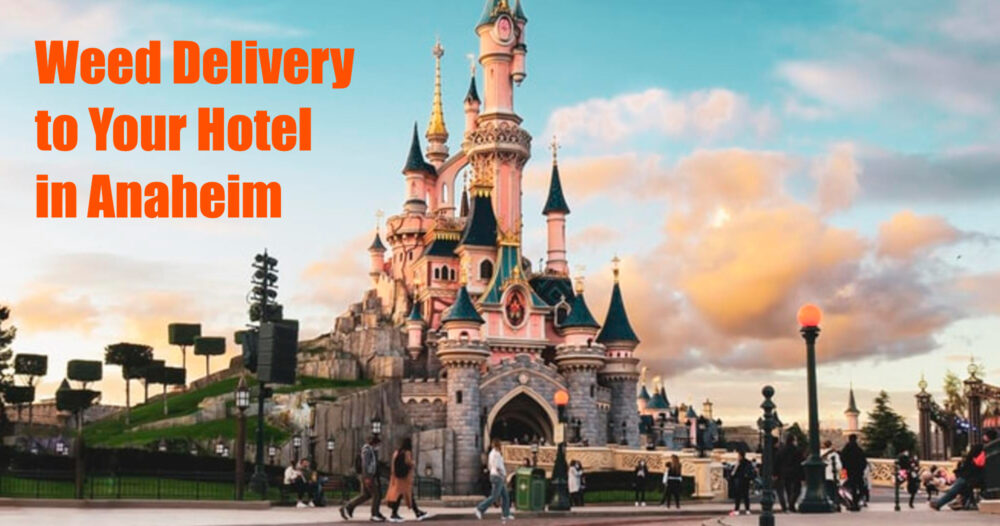 420 Friendly Accommodations in Anaheim
While recreational cannabis is now legal in California, difficulties regarding lodging during travel still remain. But if a trip to Anaheim is on your agenda, fear not. There are 420-friendly lodging options in southern California. Below are our recommendations on lodging options if you intend to visit Disneyland in Anaheim and enjoy legal marijuana during your stay in Orange County.
Vacation Rentals
Companies like Airbnb and VRBO are popular alternatives to traditional hotels. Many vacationers opt for a vacation rental for more square footage, a homier feel, and better prices. But additional perks can include smoke-friendly amenities. If California continues to follow Colorado in the evolution of marijuana culture, we'll see an uptick in homeowners renting out weed friendly properties in an effort to capitalize on cannabis tourism.
When going this route, simply look for keywords like "420-friendly" or "smoking outside only" or similar phrases in the property description before booking.
Cannabis Tours
If you're looking for an elevated experience in Orange County, there are marijuana-themed tours available in southern California. With such tour groups, you join others for guided tours to marijuana production facilities and distributors, all with private transportation – complete with designated drivers. In addition, they offer services to help you discreetly book 420-friendly hotels and accommodation. Tour operators provide you with a wide range of 420 hotel pricing and packages that will fit your budget.
Pot Smoking Hotels
It's often unclear whether hotels that permit smoking allow both cigarette smoke and ganja smoke – or just tobacco smoke alone. But we do know that smoking of any sort is not allowed in non-smoking rooms.  So if you plan on getting high in Anaheim, it's in your best interest to book a smoke-friendly hotel or  accommodations with an outdoor smoking area. Do your research before making reservations: call or email the hotel and ask about their weed smoking rules. You can also read on customer reviews to see which establishment is best at accommodating weed lovers.
Dispensaries in Orange County: It's All About Weed Delivery
Under California Proposition 64, which legalized recreational cannabis for adult users, local municipal governments are allowed to prohibit storefront marijuana dispensaries within their jurisdictions. In Orange County for example, you won't find a single brick and mortar dispensary anywhere in the county with the exception of Santa Ana. There are no marijuana dispensaries in Anaheim, California nor in adjacent communities. If you want weed while you're visiting Disneyland, your best option is a reputable weed delivery service. Bud Man OC has been making visits to Disneyland way more fun (or tolerable) since 2014. Our weed delivery team is famous for speed, discretion, and professionalism. Shop weed now for hotel or home weed delivery near Anaheim and Disneyland.
Smoke Freely During Your Anaheim Stay
Even though enjoying legal marijuana can be challenging while visiting the "happiest place on Earth," a little prior preparation can make your vacation much more enjoyable. With a bit of planning and research, you can find 420-friendly lodging that will allow you to enjoy every aspect of your Anaheim vacation. Vacation rental companies like Airbnb and VRBO may offer cannabis-friendly private residence for rent. Local tour operators offer smoke-friendly hotel options in addition to guided weed production tours. Rest easy and know that there are options that allow you to smoke and stay in Anaheim.