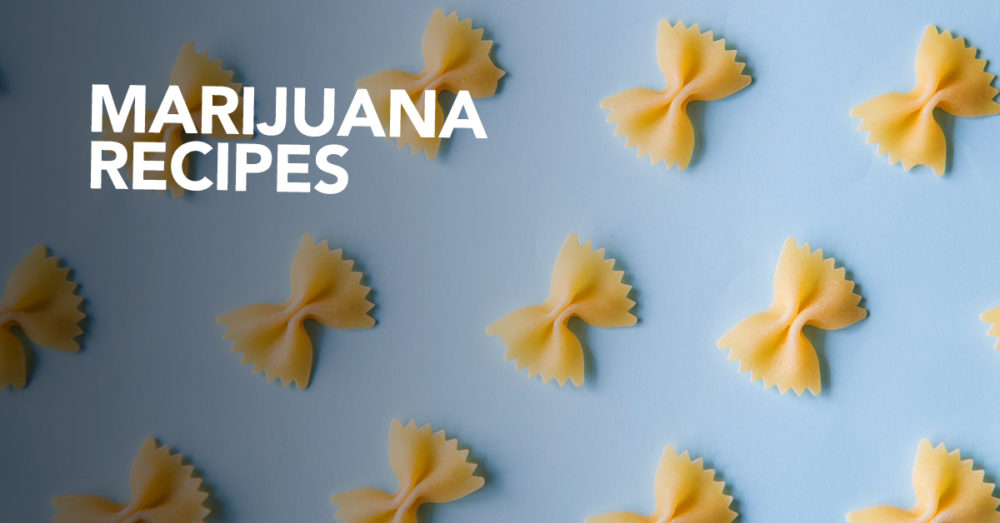 8 Cannabis Recipes to Keep You Cozy This Spring
Cool temps call for cozy foods. So, why not go big! We're talking big flavors, big portions, and big-time bud inspiration. Let these spring dishes bring you comfort and high times.
Dreaming of Dank Desserts
It's sweater season and as such, desserts are welcome! Treat yourself to pies, cakes, and candies all made with Weed Sugar. Keep this handy pantry essential in your kitchen by infusing high-proof alcohol with decarboxylated weed, and then evaporating the booze by baking granulated sugar in the mix. All that's left behind is sweet, sweet sticky-icky THC sugar.
Enjoy a "Pot" Full of Pasta
A big bowl (or pot—we're not judging) of pasta hits the spot. The chew of perfectly al dente noodles coupled with a flavorful, rich sauce, is only made better by the high it elicits. This dreamy Parmesan and Garlic Pasta is just what the season calls for. Grab a bowl and get eating.
Melty Marijuana Goodness
Bacon, check. Cheddar cheese, check. Marijuana… checkmate. What's better than ooey-gooey, salty savory potatoes?! Weed, the answer is weed. Do yourself a favor and whip up this decadent dish of Bacon Cheddar Pot Potatoes for a starchy, hearty, high time. It's pretty easy to make, keeps well, and brings on good feels.  
Can't-Miss Cannabis Quiche
This Spinach Cannabis Quiche recipe is a beautiful thing. It's healthy, tasty, rich, and high-inducing. It starts with an egg base, boring on its own but delicious once you add your choice of veggies, cheese, and more. Simply use cannabis infusions to kick this dish up a notch!  
A Piping Hot Bowl of High
Frigid fingers and cold spirits can finally find relief with this Butternut Squash Soup. Features starchy butternut squash, creamy garnishes, savory spices, and multifunctional cannabutter, this easy soup recipe will fill you up, warm you up, and lift you up.
Beat the Chill with Cannabis Chili
Made with cannabutter, this hearty Cannabis Chili recipe is here to bring you comfort. Chock full of flavor, texture, and heat, this otherwise normal chili is made exponentially better with weed. A warm bowl of this chili is guaranteed to bring you joy and warmth.
Marijuana Mac & Cheese
Creamy, cheesy mac & cheese is a childhood favorite but now thanks to cannabis, this dish is proving itself to be an all-ages approved staple! Try your hands at this Chipotle Avocado Baked Mac & Cheese recipe for a yummy, trippy time. Packed with flavor and melty, noodly goodness, this spicy dish has it all. Complex tastes, a combination of textures, and uplifting end results. It's the perfect dish for an otherwise chilly early spring night.  
Chips, Dip & Trip
Elevate your usual chip and dip with this Jalapeno Corn Cheese Dip recipe.  The jalapeños bring heat, the corn brings sweetness and crunch, the cheese brings creaminess, and the cannabis brings the magic. Enjoy!