Wake & Bake with Berry Haze
By J.L. Grey
Today I woke up in a good mood. The sky was bright, the weather crisp, and I was scheduled to hear back about a couple of job opportunities. As I lay in bed, not ready to move just yet, a smile began to form as I realized this was the perfect setting for a morning wake-and-bake session. 
Sativa, Save Me!
I began my morning of funemployment by silencing the alarm and reaching for the yellow and green pineapple glass pipe I keep in my nightstand drawer. Having strategically prepacked the bowl the night before, I torched up and filled my lungs with the sweet, aromatic flavor of Berry Haze. I shuffled to the kitchen to brew a cup of French press coffee. Under a halo of smoke, I mixed in a few drops of CBD oil into my coffee to mellow out my speedy sativa high.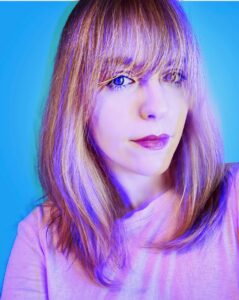 High as an OC palm tree, I plopped down on the couch, coffee mug in hand, and began to scroll through my inbox. Suddenly everything began to go downhill. I could feel my good mood slipping the more I doom-scrolled. It was too much to process this early in the morning, so I poured another dose of CBD oil into my coffee mug. 
I felt the CBD calm my nerves as I learned my upcoming interview had been canceled. Then the project manager for an upcoming website refresh texted me to say he had "bad news." Great, I thought, as I inhaled another berry-flavored hit from the pineapple pipe. Shortly after that, my recruiter emailed me to say seven of the ten jobs I had applied to were either on hold or had been filled already. The other three jobs were still in limbo, but based on the current trajectory, things weren't looking good. 
A Job for My Beaker Bong
This was too much disappointment for one morning. "Oh beloved bong… Where art thou?" I said in my best Bette Midler voice as I scanned the living room. There are only so many places a foot–long beaker bong could be inside my diminuitive apartment. Then my eyes landed on the bookshelf. "Why the hell is my bong on the bookshelf?" I wondered. I had literally never placed my glass tube there before – but stranger things have happened. Like that one time I was so high, I stored away my bong in the fridge. 
Unfortunately, my dopamine level started off just a little too high this morning, and this wave of disappointment needed to be rebalanced. I grabbed the bong from my bookshelf and took a rip of Berry Haze. Within minutes I felt good and giggly. It was time to stretch my legs, so I made the executive decision to search for some comfort food and satiate my sativa-fueled munchies. Feeling energized by my fresh high, I headed out for C'est Si Bon Bakery, my favorite near-the-beach spot whenever I have the munchies. 
One-Hitter for the Road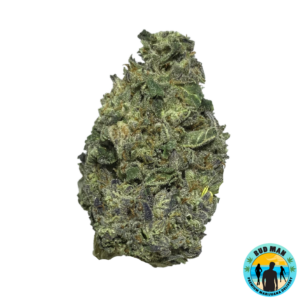 I packed my travel one-hitter and loaded it with Berry Haze. On the way out of my apartment down the stairs, I tripped over my own feet and hit the pavement, tearing my jeans in a cool early 2000s distressed fashion. "This day!" I said under my breath as I dusted myself off. Relieved my bowl of sticky goodness was still intact, I took one more hit to ease my pain. Freshly stoned and walking with a slight limp, I set out in the direction of the bakery and the aroma of fresh-baked yummies. 
Reboot Munchie Lunch
I made my way to the counter and ordered a cold brew coffee and a hot-pressed pastrami sandwich. I sat down at a small table near the window and propped my injured leg up on an extra chair. My euphoric high was perfectly timed with the arrival of lunch. Every stoner knows: food tastes crazy delicious when you're high. This was the mood boost I needed after a frustrating start to the day. Satisfied with my gluten, protein, caffeine, and ganja feast, I decided to head back home for a fresh start. 
As I was walking back home, my phone buzzed. I looked down and saw a new message from my recruiter: I had been selected for a different job interview. The day was taking a turn for the better! I let out a sigh of relief and exhaled a cloud of Berry Haze smoke as I floated back home.