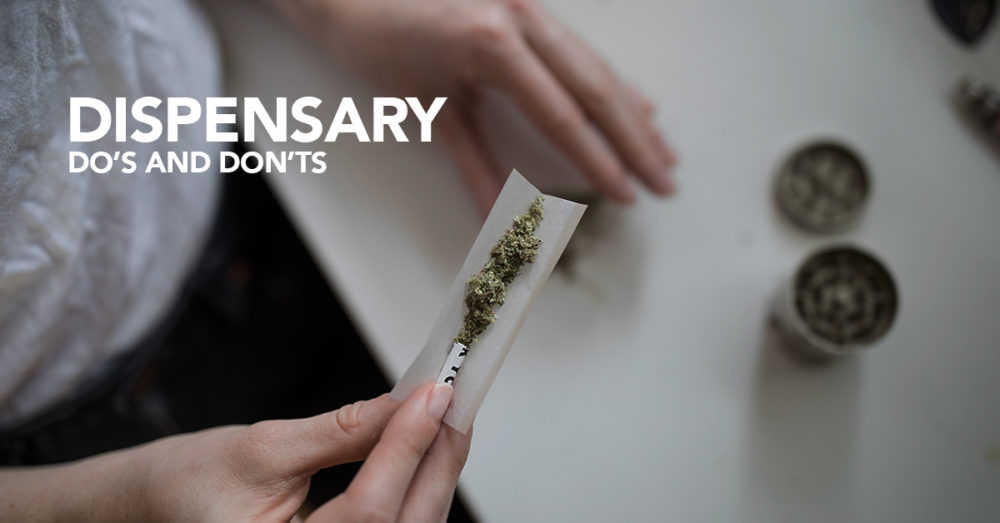 Top Dispensary Dos and Don'ts
Waiting around all day for a drop off? Nah. Meeting up at a sketchy street corner? Pass. Recreational weed is now completely legal in California. This means you can just walk into any dispensary and legally buy cannabis products at your leisure. But wait, there are some caveats.
Below we discuss the top dispensary dos and don'ts to help make your first legal visit a successful one.
Do Be Over 21 Years Old
First and foremost, you have to be of age to even step foot into a dispensary. The law requires every individual be at least 21 years of age or older to legally enter a dispensary and/or purchase marijuana products.
Do Bring a Valid Form of Identification
Over 21 years old? Great! But do still remember to bring the evidence. Even if you look well over 21, the law still requires a valid form of identification. Think of dispensaries like bars — you have to be of age and you have to be able to prove it, legally. Expired licenses, college IDs, and gym membership cards aren't going to get you very far.
Don't Forget the Cash
Recreational cannabis, while legal in California and many other states nationwide, is not yet federally recognized. According to the LA Times, "Banks are regulated by the feds; most will not touch cannabis cash. (Neither will most armored car companies.) As a result, an estimated 70% of cannabis businesses have no bank accounts."
Long story short, hit up the ATM beforehand.
Do Ask Questions
Whether this is your first or fiftieth time at a dispensary, you're likely to have questions for your budtender. From their recommendations, to the newest arrivals, to bud basics like the difference between indica and sativa — it is encouraged to utilize your alloted time with the budtender wisely by engaging in meaningful questions and conversation.
Don't Monopolize Your Budtender's Time
While questions are encouraged, monopolizing the budtender's time is not. Be prepared with questions and products-of-interest in mind before your one-on-one sales meeting. Estimate between five to 15 minutes of personal time with your budtender, anything much longer after that is just disrespectful to the other patrons waiting in line.   
Don't Imbibe at the Dispensary
"You cannot consume, smoke, eat, or vape cannabis in public places," – The State Department of Public Health. And guess what, dispensaries are considered public places. So while it might be terribly, terribly tempting to "try before you buy" at the dispensary, it's best to not do so — it's also the law to not do so.
Do Get Excited
The most important thing to remember is to have fun! The big moment is finally here, cannabis (in all forms) is completely legal in California. So while there are select dos and don'ts to abide by, it's still an experience to remember and ultimately enjoy. Do your research, be mindful of everyone's time and space, and savor your experience — it's bound to be a good one.