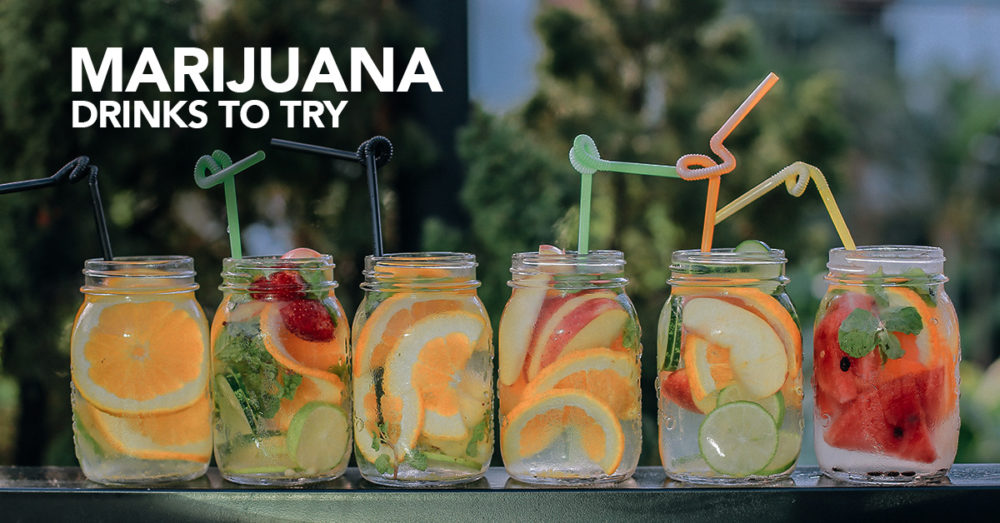 Top 10 Marijuana Drink Recipes for a Refreshing Summer
Summertime and the drinking is easy…
What's better than a dose of weed for a chilled-out summer? A cool drink to match and better yet, a dose of weed INSIDE of the refreshment. Imagine it now, relaxing on the porch, chatting with friends, and sipping on some sweet, sweet sticky-icky juice. Sounds pretty great and with these 10 drink ideas, it's pretty easy to accomplish, too.
Cannabis Smoothies
If you're looking for a sweet treat with a quick cool-down factor then turn your sights to a marijuana-infused fruit smoothie. Choose from Strawberry Cream, Honeydew and Kiwi, Blueberry Pomegranate Mango, and Three-Berry recipes at The Cannabist.
Canna Cola
Sometimes, nothing beats the heat like an ice cold soda. For moments like these, reach for a marijuana soda like Canna Cola. it's the perfect way to cool down after a hot day in the sun.
MJ Honey Whiskey Lemonade
Lemonade has come a long way from quaint lemonade stands on suburban street corners. Thanks to this Marijuana-Infused Whiskey Lemonade Cocktail, you can enjoy this nostalgic drink in a grown up–and extremely fun new way.
Marijuana Malibu Mule
Spending a summer in LA demands a true Los Angeles-inspired cocktail. Enter the Marijuana-Infused Malibu Mule. This virgin drink puts cannabis simple syrup front and center while the ginger syrup gives this drink a nice kick to wake the senses.
Mary Jane Margarita
A California summer calls for guac, tacos, and margs. While we'll leave the guacamole and taco making to you, we'll help you out behind the bar. Check out this Marijuana Margarita recipe and get ready for a summer to remember.
Cannabis Kombucha
Kombucha is wildly popular for its many health benefits as it aids greatly in digestion and overall gut health. While it's effective in its standalone form, things get even better with the Canna Kombucha version. Marijuana is known to reduce inflammation–helpful for inflamed stomach issues like gastritis–meaning it's an added bonus to the already gut-healthy kombucha drink.
Bud-Based Boba Tea
That's right, you can even add bud to your fave summertime treat, boba tea. With this simple recipe, you can easily make your own canna milk and boba tea drink. All you have to do is pour them together to create a magical Weed-Infused Bubble Tea.
Pot Pina Colada
For a taste of something coconut, turn to this Cannabis Pina Colada recipe. It's cold, creamy, and deliciously cannabis-infused. Give your blender a summertime whirl with this yummy treat–perfect for lazying around on the beach with a special someone.
Marijuana Mai Tai
If you find yourself stuck stateside but longing for a getaway then look to this Magic Mai Tai recipe. Boasting flavors of rum, pineapple, and cannabis syrup, you'll feel like you're miles away in a tropical paradise.  
THC Thai Iced Tea
Sweet, icy, and THC-filled, this Marijuana Thai Iced Tea recipe is just what the doctor ordered. It's the perfect refresher–morning, noon, or night–for anyone looking to feel good with something that tastes good.