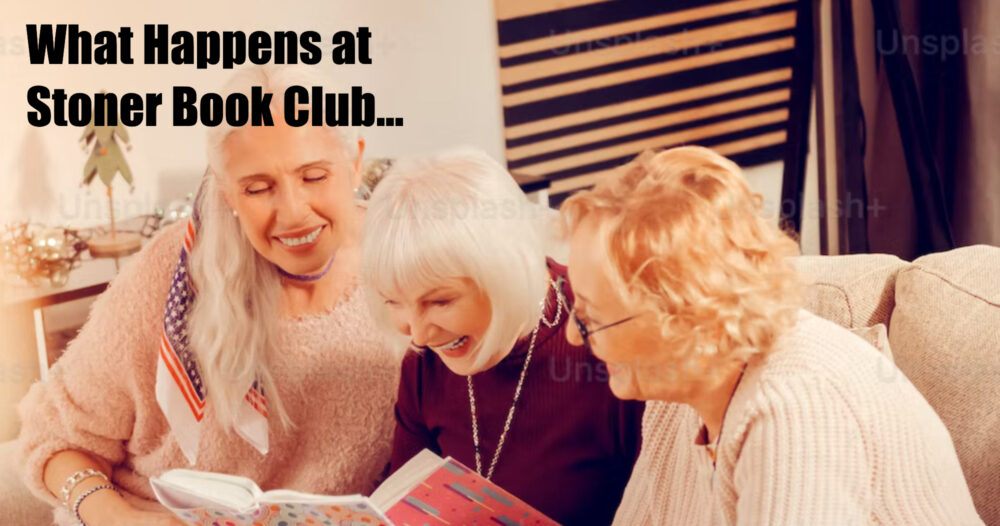 By J.L. Grey
I recently sold my car and decided that if I can't get there by public transit or bicycle, I'm just not going. With various delivery services and the option to work from home, my car-free lifestyle has been mostly good so far. But there is a downside: I'm starting to get bored, and I realize I need to get out more often. So I was delighted when my weed-smoking neighbor invited me to her Stoner Book Club!
420 Provisions To-Go
When invited to a get-together, I never show up empty-handed. So I packed a picnic of homemade cannabis-infused muffins, a pack of Gelato pre-rolled joints, a stash of She Devil (a delicious and potent cross of Purple Kush and Master Kush), and a bottle of Prosecco for good measure.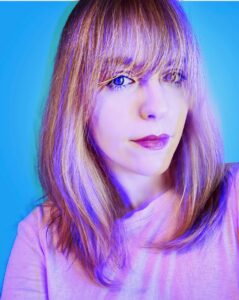 When I arrived at the book club meeting, I was greeted by a cloudy herbaceous haze of pungent smoke, while the hostess was packing a bowl of green indica goodness. She passed me a pipe packed with the mystical She Devil strain "in honor of Women's History Month."
"Great minds!" I howled with joy when I discovered we both had packed the same almighty She Devil marijuana strain. Enveloped in the earthy-scented smoke, we began discussing our thoughts about the dystopian Margaret Atwood novel.
The Stoners Arrive
The book club party was getting into full swing – as evidenced by the tsunami of smoke rolling over us. The hostess's backyard was draped elegantly in bistro lights. Pleasant, instrumental music was humming in the background, and a huge floral-printed blanket was thrown across the smooth, mossy grass and topped with pillows arranged in a circle. This was a stoner fairy cottage at its finest.
Once seated in the cozy circle, I started checking out the other stoners. Everyone was as high as an Orange County palm tree and whispering about the Republic of Gilead. A zesty cloud of botanical smoke floated across our heads, uniting us in a ring of sweet piney fog. "I think I might be in stoner's paradise," I thought to myself as I exhaled an impressive cloud of indica smoke.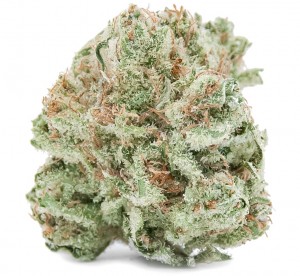 Elite Flower Strain for an Elite Party
"Who wants to sample a little She Devil?" I asked the group as I entered their circle. Everyone cheered and held their hands in the air. "I do!" was the resounding reply. Luckily I brought plenty to share, so I puff, puff, passed. Soon the entire circle was flying high with euphoria and good vibes.
Raising a glass of Prosecco, the hostess said, "Now, let's get down to business." We each took a turn discussing the elements of the novel and what we were doing to celebrate Women's History Month. The pot smoke wafted above us as it mingled with the warm glow of the sunset and soft glimmering tree lights.
Our bookish conversation soon took a plot twist: We decided to get higher than the heavens of Gilead. We scarfed some edibles, then toasted toward the sky with joints, bongs, and pipes held high. "Here's to Margaret Atwood and Women's History Month!" we all toasted in unison.
Best book club ever.