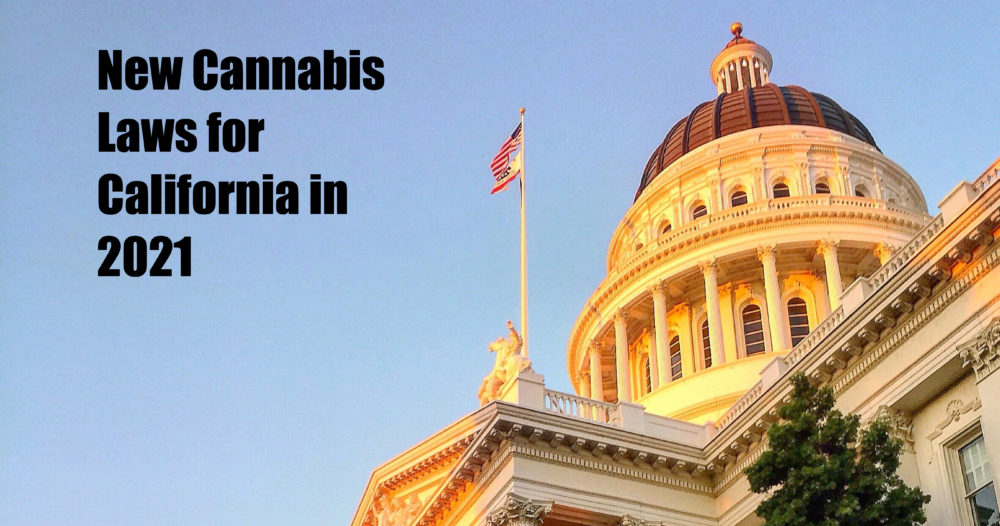 New 2021 Marijuana Laws Taking Effect in Orange County
Lucky for us Orange County residents, recreational marijuana use was legalized by California Proposition 64 in 2016. However since full legalization, growing, selling, and distributing weed has come with challenges due to local prohibitions and regulations – depending on your local city and county in California where you live. 
Local economies have taken a hit since the pandemic, but here's the silver (or green!) lining: municipal Orange County lawmakers have loosened restrictions for selling marijuana with the goal of improving the local economy. This includes permission to operate marijuana retail storefronts in additional Orange County cities, which until now has only been permitted in Santa Ana. The following Orange County cities will join Santa Ana in allowing retail storefronts in 2021:
Fullerton 

Costa Mesa 

La Habra 

Laguna Woods
Since January 1, 2021, cannabis businesses in these cities have already begun taking steps to expand their operations. If the year goes as expected and cannabis sales remain strong, increased sales tax revenue resulting from looser retail restrictions could deliver a significant economic boost to municipal Orange County coffers. 
Here are a few more statewide changes for the California cannabis industry taking effect in 2021:
Marijuana producers will now be permitted to market their products with regional labels, similar to wines and coffees, known as "protected geographical indication." And the regional claims must be authentic: the new law requires that if a product carries a regional label, it must be 100% produced in that particular region. This could prove challenging for some producers in Orange County cities, which are only permitted to grow indoors, as it's likely to increase competition with outdoor growers. 

The California Department of Tax and Fee administration will be prohibited from raising cultivation-related taxes on cannabis producers for the calendar year. 

The Board of State and Community Corrections will not be allowed to offer grants to local governments for restricting the production or sale of cannabis products. 
Some initiatives have been stalled due to the pandemic, but this year we could also see lower sales tax rates, a streamlining of cannabis business license applications, drive-through marijuana retail, and increases in the amount of weed that can be legally delivered by retailers.  
It's clear that the majority of these changes are intended to make the sale and purchase of marijuana easier for legally licensed sellers and consumers – and we're hoping for even more "green lights" in the future. And if getting high has the power to improve our local economy, you could say that smoking weed is a good deed! We like to think so. 
Marijuana delivery is legal and conveniently available throughout Orange County, California from Bud Man OC! Our legendary delivery service brings weed straight to you, 365 days a year from 10am to 10pm. Order now online or by phone, and help our Orange County cannabis industry keep growing!