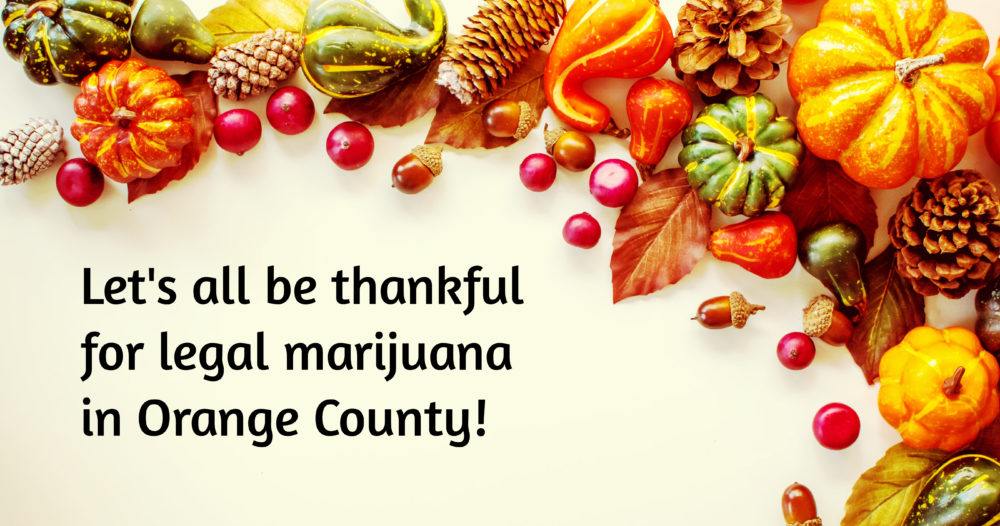 Marijuana Pairings for the Holidaze
Chances are you'll be sitting down in front of a plate full of food this holiday season. But have you thought about how you're going to prepare – or should we say, pot-pair – for this epic mouth moment? 
What you might be overlooking is how to load up your bowl (or vape) before you load up your plate. Since the holidays are not like any other days of the year, it can be helpful to choose your strain or ingestion method more intentionally to fit your food and your company. 
Not all marijuana strains are created equal when it comes to aroma and effect. If you plan to smoke, you're going to want a special pot pick to fit the typical holiday meal of meat, carbohydrates, fats, sugars, and sodium-laden vegetables. Delicious no matter how you serve it, but even better when paired with the right bud from Bud Man OC. 
Your gatherings will likely be smaller than usual this year due to the pandemic. But if you do have guests, you have questions to consider: Are my guests 420-friendly? Will they joining you for a pre-feast sesh? Are they enjoyable social company, or will you need something to calm your nerves? Do you want -to relax without grandma asking why you're acting like Jeff Spicoli? 
Here are a few buds that'll be your pal during the holidaze: 
Apple Fritter

- It's not just its slight apple essence that makes this hybrid strain a great holiday pairing. It's also an award-winning strain with 33.5% THC. There's no better time than the holidays to treat yourself, and this popular strain will help heighten both sweet and savory flavors while providing a happy, heady high while delivering a mellowing effect on your body. The balanced effects of this strain are perfect for sharing a bowl with guests, providing just enough cerebral effect to keep the get-together lively yet avoid premature naps. The aromas of Apple Fritter are ideal if you plan on making a "top-shelf" weed butter to go with leftovers. 

STIIIZY Premium THC/CBD Fruit-Flavored Vaping Pods

– We'll start out by saying that the taste of juicy melon and mango-flavored STIIIZY pods are so sweet and mouth-watering, it makes them perfect for getting your palette ready and tummy churning for a big meal. These vape pods also provide a nice equal balance of THC and CBD. If you want to keep down the weed odor for more discretion around guests, these pods are a great alternative to smoking. You can also keep tabs on your intake more easily and achieve a consistent "low high" all day by taking a single hit, determining how you feel, and spacing your tokes out – as opposed to the immediate spike and eventual return to normal that results from smoking an entire bowl or joint. 

Social CBD Oil Drops

- If you want the relaxation without getting high around your buzzkilling uncle, try Social CBD Oil Drops. They come in four flavor varieties: Lemon Ginger, Lavender, Peppermint, and Unflavored. Add some lavender drops to a gin cocktail, drizzle some lemon ginger to spice up your mom's bland casserole, or add some energizing, mood-stabilizing peppermint to your hot cocoa. An easy, tasty way to unwind and and enjoy your holiday dinner with relatives. 
Thanks to Bud Man OC, there's no need to leave the house this Thanksgiving or Christmas. We deliver weed and marijuana products 10am to 10pm every day of the year to any address in Orange County, California.
Happy holidaze from the Bud Man OC team!