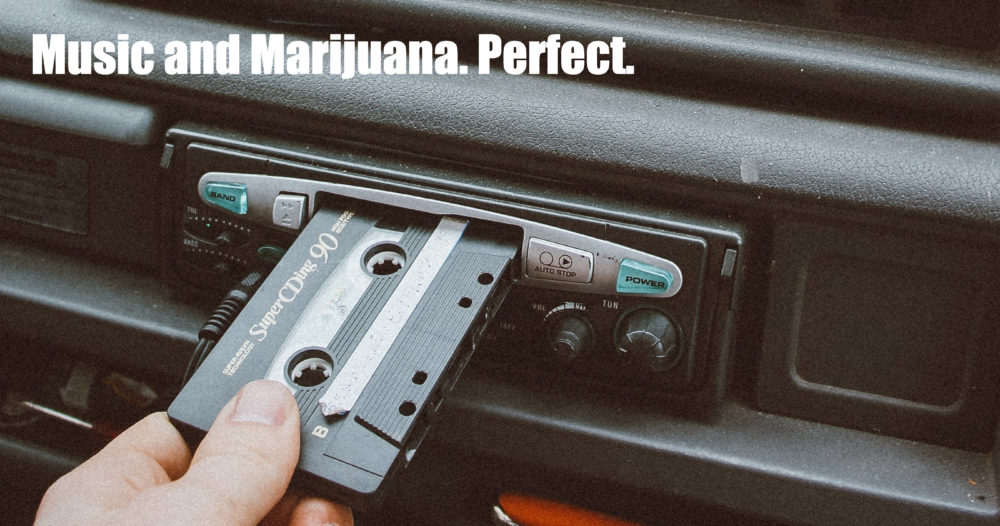 Happy Songs About Getting High!
Up Your Mood with Music and Marijuana!
Ever notice how music can change your mood? It's kind of amazing. One minute you can be depressed, feeling really low, maybe totally lacking in get-up-and-go. Then you remember to switch on a tune, and all of a sudden you feel completely different! Music is a salve for your sad (or mad) soul. Not coincidentally, songs about getting high tend to be happy and often funny. Stock up now while you're feeling A-OK and form a playlist for those moments that aren't quite right. These classics score highest for tricking your mind into happy times.
1. Donovan – "Mellow Yellow"
Is this song really about getting high on banana peels as the myth goes? Whatever the real story is, the high vibe is there – thanks to a delivery so delicious by Donovan, you want to smoke his voice.
2. Afroman – "Because I Got High"
Hilarious lyrics and delivery. No matter what kind of music you like, if you get high, this song makes you laugh.
3. Muddy Waters – "Champagne and Reefer"
It may sound counterintuitive to hit Play on a song from the blues genre, but Muddy's call for people to "smoke a little reefer" hits all the right happy notes.
4. Ween – "Puffy Cloud"
This song is so about getting high, it may just be the aural equivalent of lighter + joint + inhale. It's the sound of being high, and we love that.
5. The Toyes – "Smoke Two Joints"
The old San Francisco station KFOG played this every Friday at 5:00pm, and if you had a job built on deadlines, those deadlines would be met by 5:05. It's a highly motivating song.
6. Weezer – "Hash Pipe"
Sometimes good solid rock is just as good as happy music because good solid rock makes you happy.
7. Jimi Hendrix – "Purple Haze"
See #6.
7. Reverend Horton Heat – "Marijuana"
Fast = happy and the Rev is FAST. Surf guitar FAST. This is one for the car. He keeps it simple too – the only lyric is the word "marijuana."
9. Musical Youth – "Pass the Dutchie"
This is a great happy song originally written and performed by the reggae band Mighty Diamonds. However, the title had to be changed for Musical Youth, literally a band of children. In Jamaican slang, a "dutchie" is a pot, while a "koutchie" is a pot that holds pot. Got it? Go listen!
10. Cypress Hill – "Hits From The Bong"
A sprinkling of bong hit sounds mixed with a sample of Dusty Springfield's "Son of a Preacher Man," and you're set to sail the high seas, bad mood be damned.