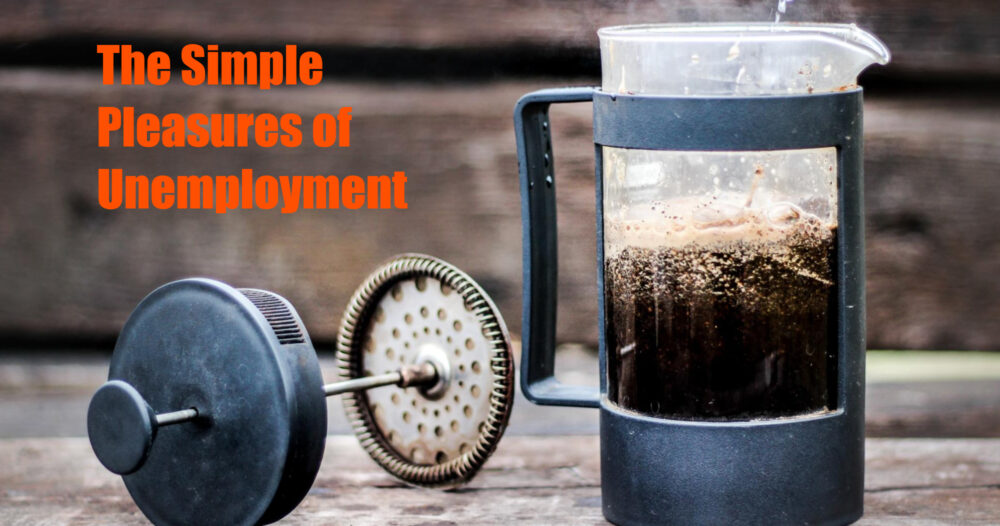 Day in the Life of an Unemployed Stoner
By J.L. Grey
Unemployed Wake and Bake
My alarm went off at 8:15am. Still groggy from a long night of loud neighbors disrupting my slumber, I rolled over with phone in hand and began to scroll through Instagram. I remembered that I'm unemployed, so I reached toward the nightstand for my pipe and took a morning puff of Peanut Butter Kush. I'm not a fan of early mornings, but this evenly-balanced hybrid is usually a good motivator for getting me out of bed and to the kitchen to make coffee. 
How I Seize the Day Wrecker
With stiff joints and an aching back, I shuffled to the kitchen to make a cup of french press coffee. I reached toward the sky and stretched in front of my coffee maker. When the timer beeped, I poured myself a hot cup of ambition. Then I added a few drops of CBD oil to ward off any caffeinated THC jitters, and my existential dread began to lift.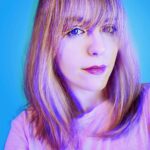 My morning comfort routine includes sipping coffee on the couch, watching cartoons like Adventure Time, and taking bong rips to lift my spirits. It's a fabulous morning treat for anyone who isn't a morning person and happens to be unemployed.
High to Get Things Done
Once I felt good and zenned out, I decided it was time to check my email and LinkedIn alerts. I was delighted to find that one of my potential clients was requesting a time to chat later in the week. What a relief! This tech client pays well, and the hiring manager is a friend of a friend. This already felt like a done deal, judging by the tone of the email. 
Now this was an occasion worth celebrating. I added some Kiva Terra CBD chocolate almond bites to my morning oatmeal, loaded up my daypack, and headed down the the beach for some much needed sunshine.  
Baking at the Beach
To my surprise, the beach was relatively quiet. I picked the perfect spot, spread out my blanket, and grabbed my journal. With a joint in one hand and my pen in the other, I started my first entry of the day. Writing a bit in the morning boosts my brain function enough to make my to-do list seem less daunting. 
With a happy Blueberry Kush buzz, I moved on to more pressing matters like my inbox. In addition to the new freelance client, I also received a message from my recruiter. They recommended that I make a pitch to a client I had previously expressed interest in. My luck is  today. 
Feeling accomplished and delightfully high, I decided to take a snack break. As soon as I opened my bag of tortilla chips, someone's fluffy puppy wandered over to see if I would share my savory treats. I couldn't resist giving this furry angel a head scratch and belly rub. This was the dopamine hit I had been craving all week. But before I could share my chips, the pup scrunched up his nose at the smell of my weed smoke and trotted off to its owner. 
Hulu and Bong Hits
As disappointed as I was to see my canine friend leave me behind, all was not lost. It was lunchtime, so I walked back home to my apartment. After placing a delivery order, I grabbed my bong and asked Alexa to play the Lady Buds documentary on Hulu.