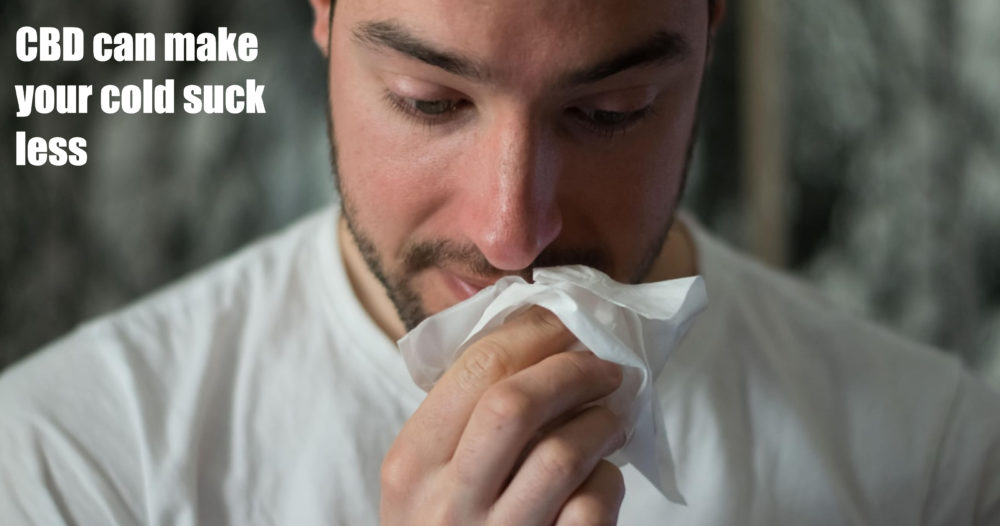 CBD for Cold and Flu Relief
Ahh... winter time. Also known as cold and flu season. With all the buzz around CBD nowadays, you may want to add cannabidiol to your medicine cabinet to help relieve discomfort associated with these common illnesses.
Colds and flu can cause inflammation in the body. CBD has anti-inflammatory properties and may provide relief cold and flu sufferers. Additionally, CBD can alleviate aches and pains as well as speed up recovery. Even more, CBD will help you fall asleep and stay asleep for maximum rest.
Keep in mind that you might react differently to CBD when you're sick. If you haven't tried CBD before, you might want to wait to see how you feel on CBD once your cold subsides. CBD can be used in conjunction with over-the-counter medications. Just remember that OTC remedies come with sedative effects that can make you drowsy.
So even though CBD has been shown to relieve aches and pains as well as promote restful sleep, there are not yet any published studies on the effects of CBD as a cold and flu medication. But one thing's for sure: CBD is a natural remedy with no dangerous side effects.