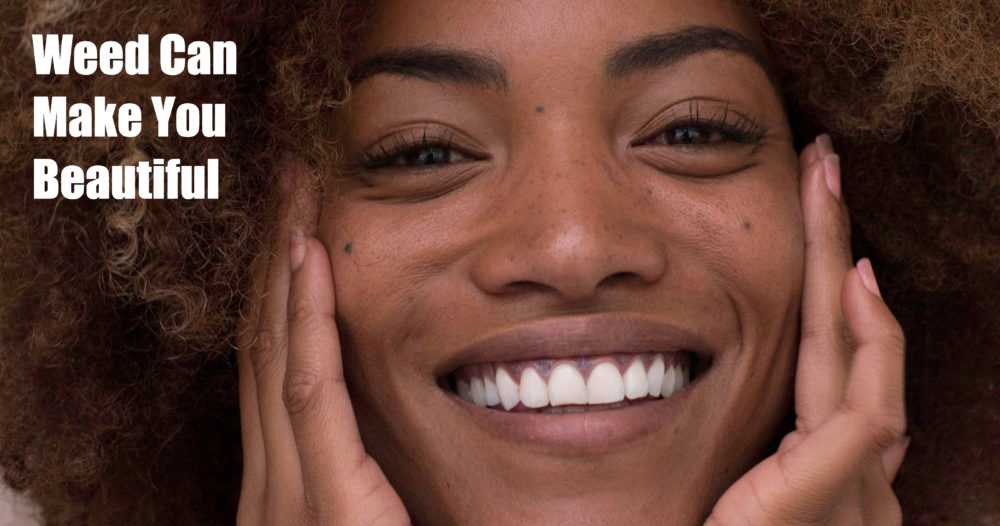 Cannabidiol Products For The Skin
If you're like many adults, you would welcome an easy way to turn back to clock to younger-looking skin. And even though technically it's impossible (as of now!) to grow younger, there are a few ways to help your skin age gracefully. Thanks to antioxidant properties, the cannabis-derived compound cannabidiol, often referred to by its abbrevation "CBD," can help deter free-radical damage and minimize wrinkles and fine lines. There's a reason why skincare companies are scrambling to include CBD in their products.

It's important to keep in mind that research about CBD's age-defying properties is ongoing. Read on to learn more about CBD and how it can help you look and feel better!

CBD Can Deter Free-Radical Damage
Free-radical damage plays a role in how skins ages. Think of free radicals as waste products that accumulate inside the body.  As free radicals build up, they can damage cells and cell tissues. Exposure to toxins, smog, and other environmental elements can lead to skin damage. Even food and drink can influence how our skin looks. Free radicals can precede a variety of maladies including cancer, dementia, and heart disease. 
As a powerful antioxidant, there is evidence CBD could deter damage to the skin by free-radicals. Antioxidants are able to hinder free-radical damage and potentially protect you from future damage. The older we get, the more we need antioxidants to combat the radicals. Almost sounds like the plot to a movie, but it's actually a compound found in the marijuana plant!
CBD For Wrinkle Reduction
"We love our wrinkled skin!" said literally nobody ever. Wrinkles are correlated with oxidative stress – another symptom of free-radical damage. Applying CBD topically could help reduce wrinkles, fine lines, and inflammation. CBD might be able to protect your skin from future environmental stressors as well.

You don't have to search far for CBD skincare products – they're everywhere nowadays! Beauty companies incorporate CBD in eye creams, moisturizers, serums, and everything else under the sun. Be sure to do your research when looking up skincare products so you find the right goodies for your skin type and concerns. Nearly a quarter of CBD skincare products on the market now contain less actual CBD than the label says. Our suggestion? Go with a well-known company that uses high-quality, full spectrum cannabidiol in their CBD products. 
Try CBD For Younger Looking Skin
Research into understanding the relationship between anti-aging and CBD is still underway, but early findings are promising. To maximize the benefits of  CBD, try applying topical ointments and serum to your face and body. Alternatively, try ingesting oils or vapor for more pronounced effects. 
While we may not be able to truly turn back the clock just yet, we should happy that one of our favorite pastimes (consuming marijuana products!) can make us not only feel good on the inside but also keep us looking fresh on the outside.