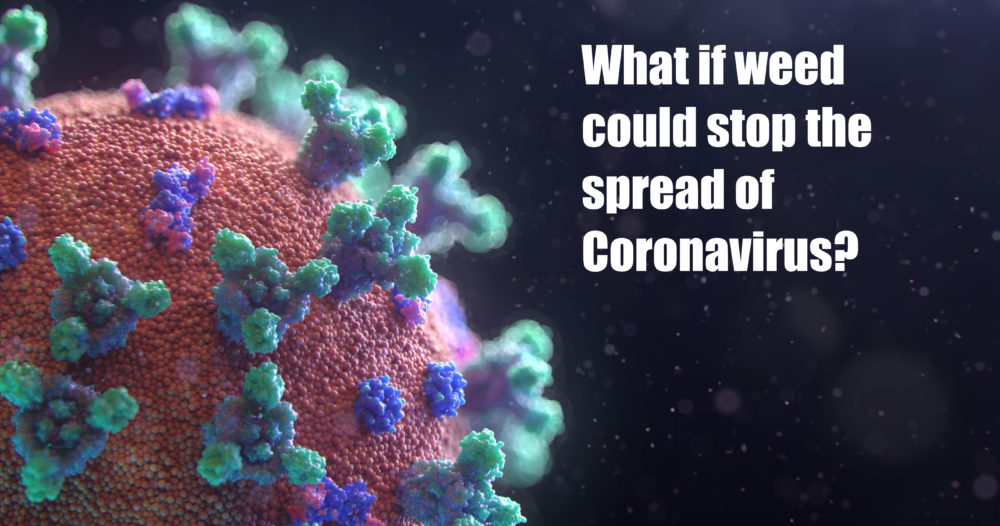 Can Cannabis Combat Coronavirus?
If you've been paying attention to the news lately, you may have heard a few little birds chirping about cannabis being a possible prevention and defense against the dreaded novel COVID-19 virus, and it looks like they might actually be onto something. Emerging studies are beginning to point to something that we've known all along – that weed is actually good for us. 
Not Just a Pipe Dream 
It looks like the scientists at Canada's University of Lethbridge have some of the best jobs in the world. In preparation of for their study of weed's effect on COVID-19, they created over 800 different cannabis sativa strains and extracts. Now that's our kind of science!
ABC Easy As 123 
The Lethbridge study ended up focusing on strains with higher levels of cannabidiol due to CBD's ability to reduce inflammation. CBD can affect the ACE2 receptors, which is how the virus enters the body on a cellular level. It turns out that CBD may effectively block the virus over 70 percent of the time.
Promising News from the Promised Land
Scientists in Israel are studying cannabis as a treatment for COVID-19. They believe that ganja's anti-inflammatory properties can help with coronavirus's oft deadly cytokine storm, in which the immune system attacks the host as well as the virus. The researchers have already discovered 15 strains that could entirely prevent this complication!
Canada, O Canada
You've got to love our neighbors to the north! A marijuana company in Saskatchewan is currently working on a vaccine using the devil's weed. They're experimenting with developing different protein compounds derived from cannabis to help "grow" a vaccine within the plant's cells. How will they do that? Science!
Green Trumps Orange
Although most of these findings are still in the preliminary stages, one thing for certain is that weed is more effective in treating COVID-19 than our commander-in-chief's favorite jagged little pill, hydroxychloroquine. According to a study conducted by Harvard University, COVID-19 patients given hydroxychloroquine as treatment have a "45 percent increase risk of death." That number sounds pretty high, doesn't it? Especially when the number of people who've died from smoking weed is basically zero!