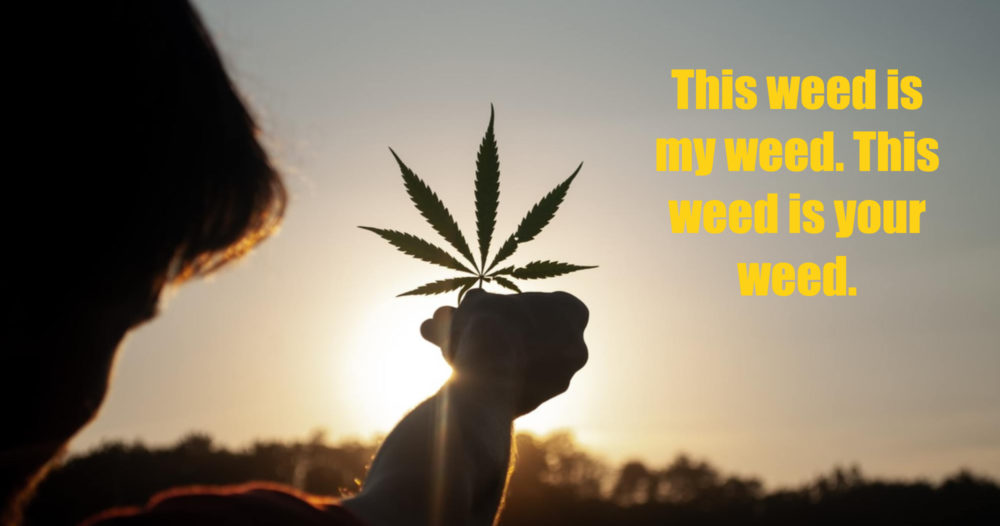 Big Steps in Legalization: Marijuana Motions Gaining Traction in 2021
In recent years, we've seen cannabis legalization victories across the United States, including full legalization in our grand green state of California. Just this year, we've seen growing marijuana movements in several states, and we're stoked about the recent legalization victories in New York, New Mexico, and Virginia. Promising outcomes are also anticipated soon in Alabama, Delaware, Connecticut, and Rhode Island. 
Considering the state of the world this past year, it's no surprise we're seeing such a big push for legalization. In times of crisis, people are able to get in touch with what's most important versus what's superficial (weed prohibition being included). The people have spoken, and lawmakers in traditionally conservative states are beginning to let go of their resistance and look to fully legalized states as models for what can work in their own state. 
Stress levels associated with the pandemic are another likely reason for this "kush push" – the experience of smoking marijuana can put the collective stressors in perspective and make these hard times more manageable, and this sense of relief should be easily accessible to anyone who wants to partoke.
These are the states most likely to legalize marijuana next. 
State of Cannabis: Alabama
With its historically conservative leanings, one of the most surprising states up for legalization is Alabama. SB46 proposes decriminalization of medical marijuana only, but it's a step beyond the Dark Ages. We're hoping in the long run this will be a slippery slope towards full legality. Unfortunately alongside this bill are additional hurdles and legal repercussions – for example, diversion of medical cannabis would be a new Class B felony. Right now the bill is being debated on the House floor, but Alabamians are expected to have a final outcome by the end of May 2021. 
State of Cannabis: Delaware
Delaware's HB150 aims to move beyond currently permitted medicinal use and legalize personal recreational use of up to an ounce for adults 21 and older. This bill would also allow for expungement of past marijuana-related convictions. The bill passed the House Health and Human Development Committee in a 10-5 vote, and a final vote could be possible by summer 2021. 
State of Cannabis: Connecticut
In February of this year, Connecticut's governor Daniel McKee proposed marijuana legalization as part of the budget plan, arguing in favor of decriminalizing cannabis for the sake of social equity, regional compliance, and benefits of tax revenue on legal sales. The proposal states that "cannabis prohibition has not worked." Legislature could pass the bill in 2021, but if it fails, voters can expect a ballot measure in 2022. 
State of Cannabis: Rhode Island
Rhode Island's legalization efforts are currently stalled, but legalization is being characterized as "inevitable" by state lawmakers in Providence. 
Resistance to the growing marijuana legalization movement is beginning to show cracks. Even if it takes longer than hoped, we're confident legal cannabis will win in the end. 
Meanwhile in California
And lucky for us in Orange County, California, we're as good as green with full marijuana legalization for adults taking effect in 2019. But how will a growing number of states reforming their cannabis laws impact weed connoisseurs in the Golden State? This remains to be seen. 
However, if a critical mass of states approve marijuana legalization across the United States, pressure will continue mount for legalization at the federal level. Federal legalization could have meaningful positive effects on weed lovers in Orange County. Weed purveyors would likely gain full access to the national banking system, and interstate commerce of marijuana products would likely lower prices while improving quality of marijuana flower.
In fact, we can legally deliver marijuana right to your door, 365 days a year. Give us a call or order online now.