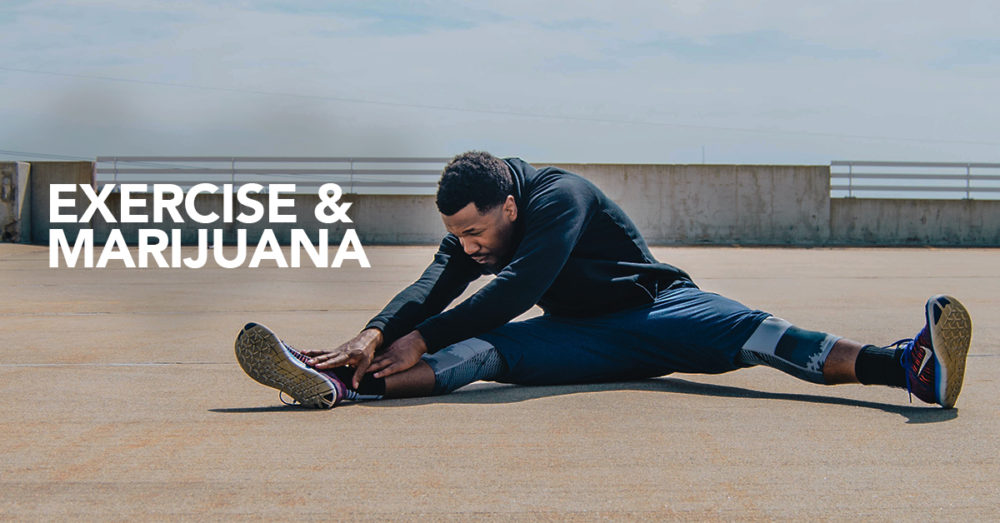 Best Strains to Help Keep Your Workout Resolutions
Nearly half of all U.S. New Year's resolutions is surrounded around weight loss. It is the second most common resolution that Americans make, second only to saving money. Which means it's pretty likely that getting in shape is also on your 2018 to-do list. In fact, you have probably just purchased those stylish yoga leggings or Dri-Fit gear with the intention of exercising more. However, did you also factor pot into the equation?
Believe it — marijuana can greatly help to enhance athletic performance. Either by promoting focus, muscle relaxation, and or increased stamina — cannabis is used daily by athletes across the globe to help enhance their performances. Learn more about the types of strains that may help you improve your own performance.
Super Lemon Haze: For Motivation and Energy
This is a sativa dominant strain and is a fantastic blend to help kick up your exercise routine. It provides energy and motivation to help you both A) get inspired to go to the gym, and B) help you crush it while there. The flavor profile is potent with a strong dank smell, followed by a fruity, lemony finish.
Super Silver Haze: For Long-Lasting Energy
Super Silver Haze is a sativa strain that provides a sustainable, energetic body high. The long-lasting effects of this strain is perfect to help you power through an extended workout. It's a great solution for marathons, relays, and other activities where sustained energy is required.
Sour Diesel: For Mindful Exercise
This popular strain is great for creativity and feelings of euphoria. It's a sativa dominant blend that has been described as "a cross between cannabis and caffeine", making it a fantastic option for an elevated activity such as yoga.  
Durban Poison: For a Focused Workout
If your routine has been lagging or if you're just feeling a bit all over the place, then turn your sights towards Durban Poison. This sativa strain provides energy to help you get through your workout but it also has effects to help you maintain focus, too.
Sweet Kush: For Muscle and Joint Pain Relief
Recommended for advanced smokers, this strain is great for either pre or post gym. It's a strong pain reliever for those who suffer from muscle spasms and joint pain. Use for activities like running and/or weight lifting before the gym to dull aches or after to relieve inflammation and pain.
Sour Cheese: For Steady Energy
Sour Cheese is a hybrid strain (60% sativa, 40% indica). Because of this proportionate mix, it provides a well-balanced high — giving users a wonderful experience of steady energy. It's a great strain to help athletes get through a longer workout without crashing at the end.
Harlequin: For Quick Energy
Unlike Sour Cheese, this sativa dominant hybrid provides a much higher sativa to indica ratio, 75/25 percent, respectively. And also unlike Sour Cheese, the energy is not of a slow building experience meaning Harlequin will give you a huge rush of energy. Smoke this right before your workout or activity when needing a quick burst of energy.