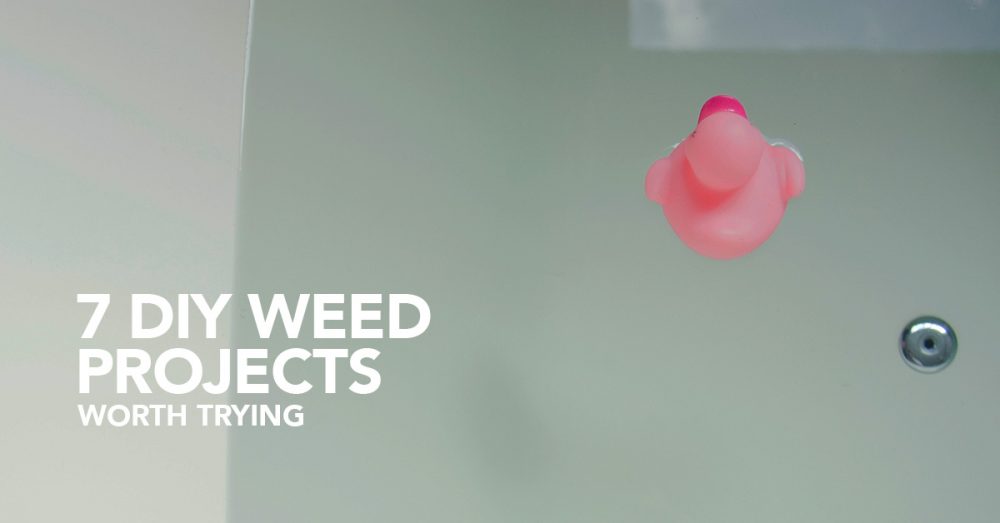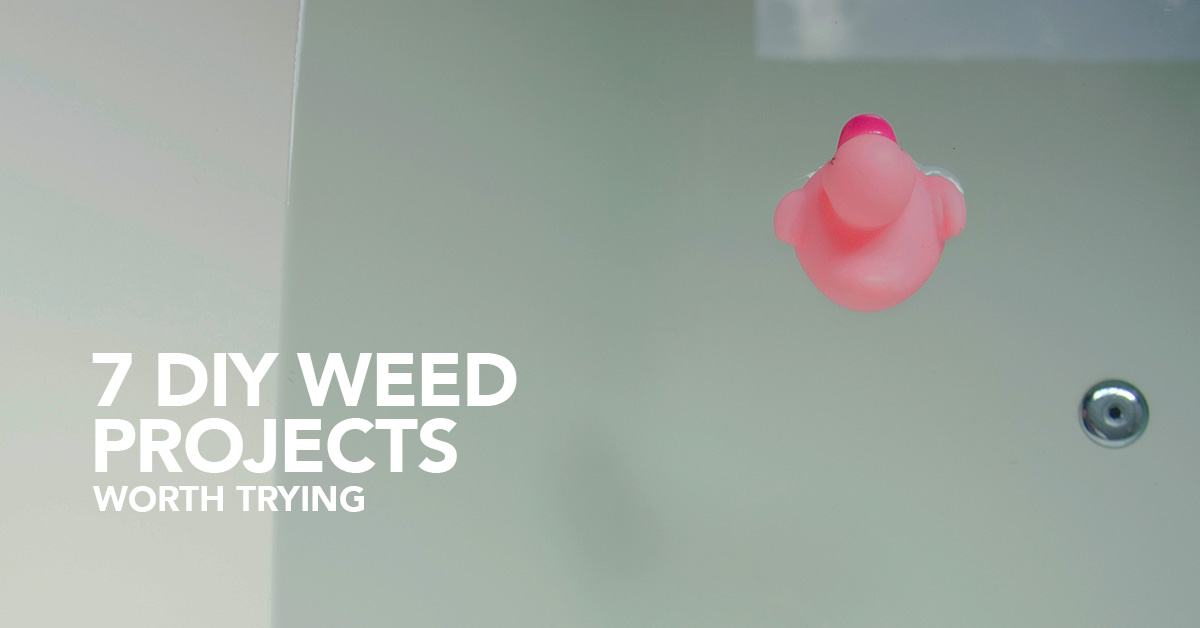 Getting Crafty With Cannabis: 7 DIY Weed Projects to Try
There's more to marijuana than just smoking bud. From balms, oils, tinctures, candies, and even bath salts — the world of cannabis is BIG business. But it doesn't have to mean big spending. If you're a crafty one, then this post's for you.
Check out our favorite DIY cannabis craft projects below. They're a fun way to get creative and useful if you're looking to try new things or use up any old shake laying around.
Cannabis Infused Oil
Try your hand at making homemade cannabis oil. This DIY project features an easy-to-follow guide to creating a handy, at-home pain reliever. With just a few ingredients and a few days of waiting, you'll have a jar full of medicine!
DIY Bubble Hash & Rosin Shatter
Save some money and make your own bubble hash! This step-by-step guide shows you how.  
Grind Weed Without a Grinder
Every legitimate smoker has a grinder that they love and trust… but sometimes, you find yourself in precarious situations. if your beloved grinder ever breaks, gets lost or stolen, then this guide to grinding without a grinder should come in handy. With just a few household items, you can be on your way to chopped-up weed in no time.  
Cannabis Bath Salts
We totally subscribe to the "treat yourself" mantra and this homemade cannabis craft is the best way to do it. After a long day or a hard workout, there's nothing more relaxing than a restful soak in the bath. Take this opportunity to elevate the experience with homemade cannabis bath salts. These mineral-rich salt and essential herb balls dissolve in a tub of warm water to add relaxation and pain relief to your routine.
CannaButter Recipe  
Cannabutter should be a household staple. You can bake brownies with it, cook pastas in it, and/or spread it on toast. This product is an easy way to enjoy getting high while eating your favorite foods. Just follow these 10 simple steps to make homemade cannabutter. And, it only requires three ingredients!  
Homemade Cannabis Lollipops
Lollipops get a grown-up makeover with this upgraded marijuana-filled version. On the surface, this DIY weed lollipop recipe might seem difficult but it's actually pretty easy if you follow the directions. Totally worth the effort if it means bomb-ass lollipops that you can grab and go anywhere with — or give away to friends, if you're feeling generous.  
DIY Growbox
Interested in growing your own stash? It's easy with this DIY step-by-step growbox guide — perfect for weed enthusiasts looking to own the process from beginning to end.
DIY Smoke Deodorizer
We saved the best for last. This DIY project can't be bought at any dispensary but can easily be made at home with a paper towel rod and dryer sheets. If you don't want your home smelling stank, get to work making this homemade weed deodorizer.
Happy Cannabis Crafting
Which cannabis craft are you going to try out? With these step-by-step tutorials, it's easier than ever to incorporate more weed into your life. Try out a new recipe with your cannabutter, or take in a long soak with your marijuana bath salts. Whatever floats your boat — any of these projects would be a fun way to spend the weekend.