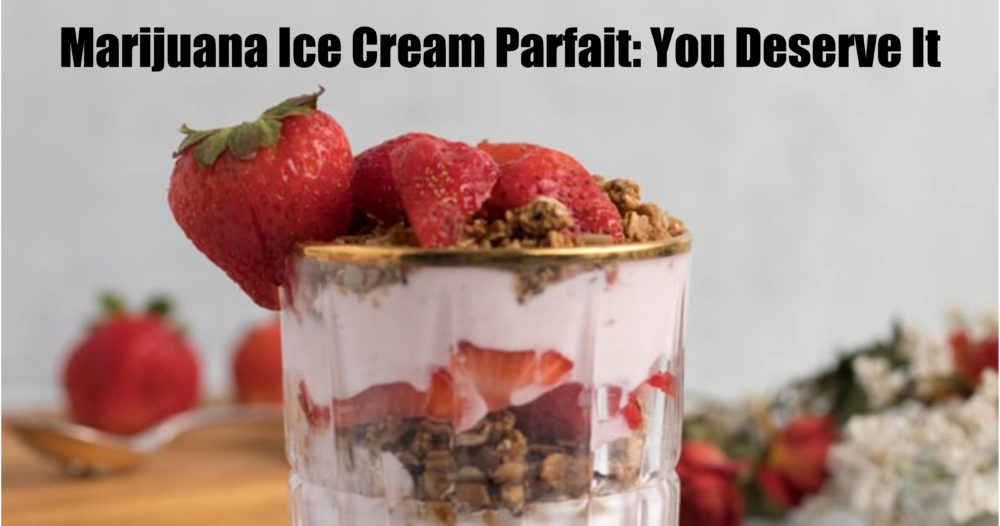 420 Ice Cream Parfait Recipe
Summer 2020 has left us with diminished resources in the entertainment department. With beaches off limits and air travel out of the question, SoCal stoners have to find creative ways to relax and unwind. Thanks be to Jah for legal weed in California!
You've watched virtually every interesting episode that Netflix and Hulu has to offer, and you've mastered the art of baking sourdough bread. If you're looking for your next culinary challenge – but also want to get high – we've got a simple and delicious recipe you can be enjoying in less than 15 minutes. But this is no ordinary dessert: our recipe packs a marijuana kick that will get you into the OC chillax state of mind. 
We suggest enjoying a marijuana ice cream parfait as you practice social distancing this summer. Think of it as a traditional parfait but with ice cream instead of yogurt. Load up a bowl of your favorite sticky herb before you begin, and follow this easy recipe. 
420 Ice Cream Parfait Recipe Instructions
Ingredients:
Optional
: 
Whip cream, 1-2 tablespoons of melted butter, a handful of walnuts, and 1 tablespoon of flour. 
Utensils:
Prep time:
About 10 minutes 
Directions:
Add half a serving of Buddha's Best Granola into a bowl and mix in half a serving of the Blackout Brownie. This mixture is your base layer. Think of it as a loose crust. 
Optional:
Drizzle 1-2 tablespoons of melted butter over the base layer you just created. Press with a spoon until you get a consistency that resembles a crumble-style crust. For a thicker crust, you can add a tablespoon of flour and a handful of walnuts to the mix. Crush and blend all the ingredients until you get the texture you prefer. Don't worry. With ingredients this delicious, you can't mess it up. 
Next, add two generous scoops of vanilla ice cream on top of the granola and brownie slab. 
Crush one small piece of CBD chocolate bar and cut the four strawberries into halves. Sprinkle this mixture on top of the ice cream. 
Optional:
Add a dollop of whip cream. 
Drizzle your cannabis parfait with chocolate syrup, and dig in! This 420 summer treat is going to be a strong one, so we recommend sharing with friends while maintaining six feet distance at all times. Astroprojection however is allowed.  
Get all the edible ingredients you need (and more!) from Bud Man OC Weed Delivery: