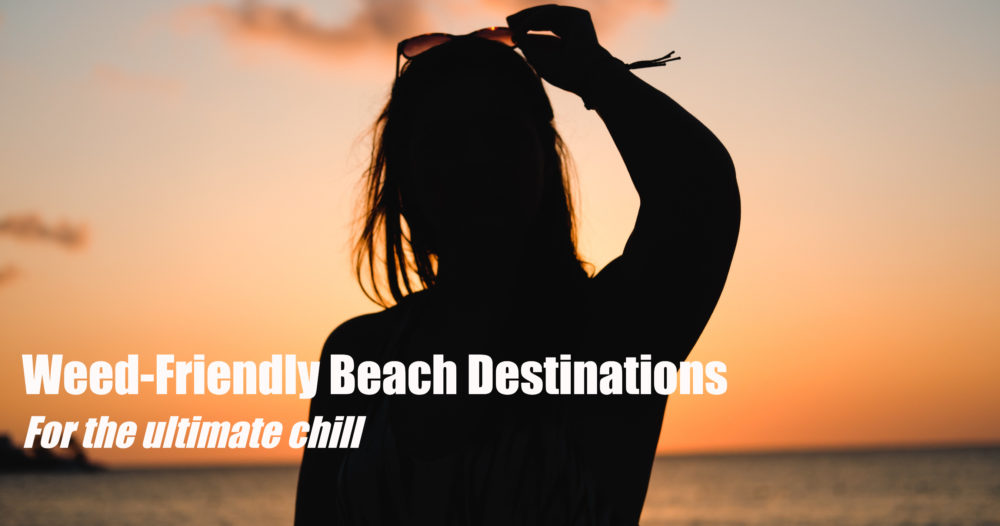 420-Friendly Beach Vacations Around The World
Picture this. You're sprawled on a lounge, and there's a soft breeze blowing over your skin. The sun is warm, triggering the scent of sweet exotic flowers. Everything is perfect, except…well, you're not allowed to partake of the yummiest plant of them all, Mary Jane. You're in Indonesia, and if you're caught with anything even remotely resembling illicit "narcotics," you'll possibly be sentenced to death. At least that's what the sign at Denpasar Airport in Bali says. Yikes.
Wouldn't it be amazing to have all that sun, relaxation, and delicious-smelling breeze plus a little legal herb? We've put some thought into where you can have it all and compiled some great options. Read on and discover an ultimate paradise, where you can launch yourself into a summertime beach fantasy with all the smokable accoutrements you want. We can't necessary recommend where to find ganja, but tree ent forums suggest friendly locals rather than shops. Do a little research on /trees before you depart.
The Algarve, Portugal
Sea cliffs line the beaches along the Atlantic Ocean, which provide an opportunity to find private coves and secret caves where you can swim, lit by open spaces in the stone above. The water is perfectly clear blue. In different areas you can find peaceful waters for leisurely swimming as well as gnarly waves for surfing. Weed has been legal in Portugal since 2001, so no worries there. Get yourself a beachside villa on the west side and chill.
Coki Beach, Virgin Islands
Curiously not too crowded and the coastal waters are filled with colorful sea life for easy snorkeling and viewing. Coki Beach is super relaxed, offering up loads of weed for your beach vacation experience. Marijuana was decriminalized on St. Thomas, a United States territory, just this year. It's easy to find a low-key place to stay on the beach. You don't have to go fancy. Grab a hammock for a dreamy nap? Not a problem on this Caribbean island. YES.
Negril, Jamaica
Ah, Jamaica! The water is so clear and the beach living so easy, it's a crime not to visit in your lifetime. Luckily, the herb was decriminalized in 2015. Ganja is an essential part of local culture, thanks in larger part to the Rastafarianism. Head to Booby Cay because of the name, but also for its snorkeling. There's a coral reef that should not be missed. Stay anywhere along Seven Mile Beach for the perfect seaside fantasy vacation. Enjoy your smoke and feel irie!
Cabo Polonia, Uruguay
Grab a beach bungalow, and let the mellow moments take over. Punta del Este beaches are where the crowds go, but where can you find that super chill, quiet, beautiful beach to suit your stoner needs? Remote Cabo Polonia is the destination. Accessible only by foot or by a local scheduled truck that can manage the sand dunes, it's also mostly off-grid with limited electricity availability. Sounds groovy to us.
The most important thing of course is to be safe and respectful of the countries you're visiting. For a fantastic list of cannabis-friendly lodging options around the world, click through options on Bud and Breakfast. It's like Airbnb for stoners and is a great place to get started.